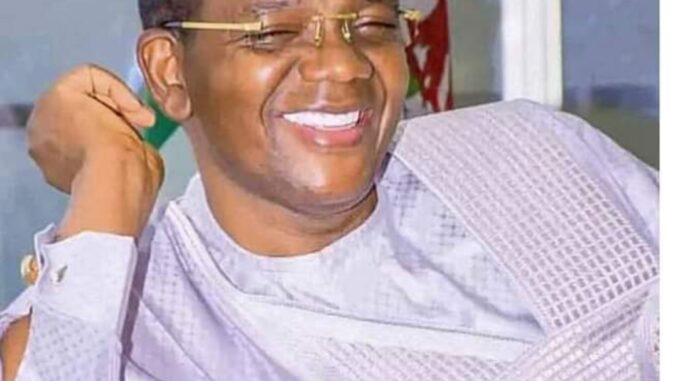 A chieftain of the All Progressives Congress (APC), Dr. Sani Shinkafi, has said that President Bola Ahmed Tinubu's nomination of the immediate past Zamfara State Governor, Dr Bello Matawalle, for a ministerial position is a significant move that has boosted the party's stance and revived confidence of party members in the state.
Shinkafi said on Friday in a statement that this move was a commendable development and a beacon of hope for the party faithful not only in Zamfara but also in the north-west region.
Shinkafi, who is member of the Bola Tinubu Presidential Campaign Council, said, "Tinubu's decision is a testament to his vision for a prosperous Nigeria. It is patriotism at its finest. This appointment is a crucial step towards steering the nation towards progress, development, and advancement.
He also said that Dr. Matawalle is a proven leader and administrator who is expected to bring significant value to President Tinubu's government.
He noted that during his tenure as the Governor of Zamfara State, Dr. Matawalle successfully garnered the highest number of votes for Tinubu in the entire north west region, despite notable security challenges.
He said, "Matawalle's achievements as the action governor of Zamfara State are an eloquent testimony of his competence, capacity, and courage to meet the yearnings and expectations of the people under his watch. Dr Matawalle will justify the confidence Nigerians reposed in him."
Shinkafi also urged fellow Nigerians to set aside partisan politics to support President Tinubu and his ministerial team's efforts in building a better nation.
"With God on our side, the nation will overcome the current socio-economic, political, and security challenges," he asserted, adding that the President's assembled ministerial team would renew the people's hope, paving the way for a prosperous Nigeria," Shinkafi said.