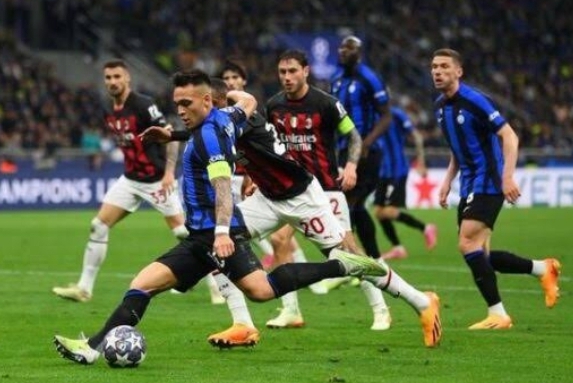 The second leg was a stop-start affair with the only goal coming in the 75th minute from Inter's Argentinian forward, Lautaro Martinez. Inter will now face either Manchester City or Real Madrid in Istanbul on June 10.
The win secures Inter's first Champions League final since 2010, when they won the treble under the guidance of Jose Mourinho before he moved to Real Madrid. Inter was aware of the need for urgency in the derby between the two city rivals, and Milan started fast, but Inter's threat was clear with Martinez going close on two occasions.
Milan missed a string of chances and were unable to break down Inter's defence. However, Inter's position became unassailable in the second half, and shortly after Romelu Lukaku stepped off the bench, he combined with Martinez to confirm their place in the final. Lukaku held the ball up in the corner of the area and threaded a pass to his team-mate who produced a fine first touch before beating Maignan at the near post.
The second half became increasingly niggly, resulting in a spate of yellow cards, but Milan had little to nothing left to offer before the final whistle. Next up for Milan is a clash against Sampdoria on Saturday, while Inter face Italy champions Napoli on Sunday.