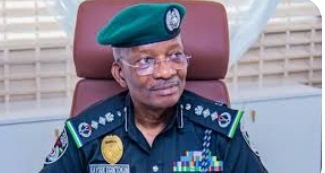 In the midst of a wave of misinformation, individuals from the market community have come forward to address the claims made by Abubakar Farouk on August 15, 2023.
Abubakar Farouk's assertions have led to a contentious situation, as he highlights concerns related to the actions of the Abuja Investment Company Limited.
These claims, however, are met with opposition from market professionals who urge against jumping to conclusions.
Amidst this chaos, a plea is made to President Asiwaju Tinubu and the Inspector General of Police to take heed.
This plea is seen as a countermeasure against the potentially misleading claims raised by Abubakar Farouk.
Market spokesperson Mrs. Ogechi Okwudili emphasizes that Farouk's motivations may be driven by desperation, thereby urging the Police and DSS to discreetly investigate the veracity of his claims.
In response to Farouk's presentation of a court order, the board of AMML, composed of shareholders, has expressed a vote of no confidence in his actions.
The situation escalates further as Farouk and his associates attempt to gain access to the AMML premises, resulting in a tense standoff with uniformed police officers.
The Divisional Police Officer (DPO), acting upon instructions from DCP Bello and DCP Hawa, plays a pivotal role in diffusing the escalating situation.
Amidst negotiations, an agreement is reached to maintain the status quo, promoting a sense of peace in the midst of the turmoil.
The FCTA Security Services Department, acting under the authority of the acting Minister and Permanent Secretary, orders the FCT Police to seal the office in an effort to restore order and security to the situation.
Addressing Farouk's claims, Nkechi inquires about the number of markets affected by these allegations.
With many markets having been concessioned to private managers, questions arise about the validity of Farouk's concerns.
It becomes evident that if anyone is disrupting the peace within Abuja markets, it is Farouk himself, who seemingly relies on his late father's credentials to bolster his stance.
Given the potentially inciting nature of Farouk's statements, a collective call is made to the Inspector General of Police, DSS DG, and relevant security agencies to urgently assess the situation.
Amidst concerns of violence, a thorough security check on the markets is urged before inviting Farouk for an official inquiry.
Prior events, such as the suspension of Farouk by the Wuse market traders, further underline the gravity of the situation.
Even when in possession of a court order, protocols surrounding appeals and legal processes must be upheld to ensure fairness and legality.
In the labyrinth of claims and counterclaims, the article sheds light on the complexity of the situation.
Amidst allegations of market crisis and disruptions, a unified plea for intervention is echoed by market professionals.
It remains to be seen how the authorities will navigate this intricate scenario and restore tranquility within the FCT markets.