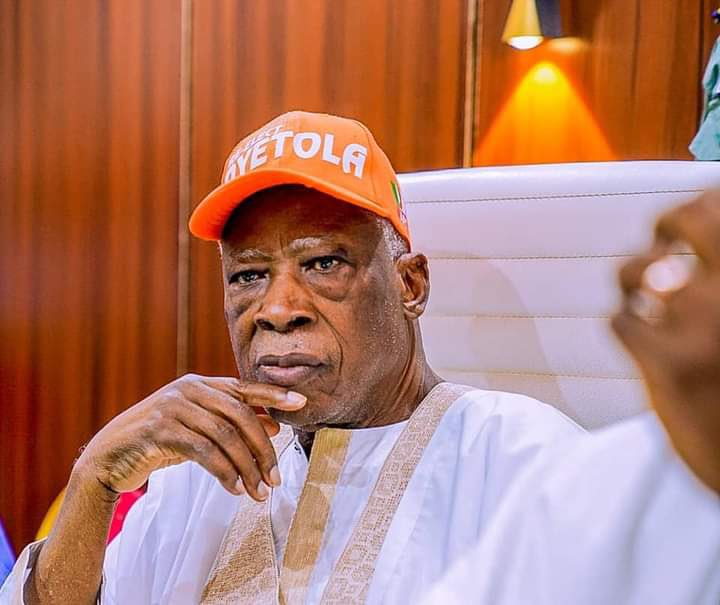 Salihu Lukman, national vice-chairman of the All Progressives Congress (APC) in the north-west, says a recommendation for his expulsion from the party will not stop his suit against Abdullahi Adamu, the national chairman.
In a leaked memo to Adamu, Ahmad El-Marzuq, APC national legal adviser, recommended the expulsion of Lukman for suing the party.
Lukman had asked the federal high court in Abuja to compel Adamu and Iyiola Omisore, the party's secretary, to publish APC's financial records.
In a letter dated May 1 and addressed to the national chairman, the vice-chairman said the APC constitution does not empower the national working committee (NWC) to discipline any member of the party.
"There is nowhere in the APC Constitution where the NWC is given the power to discipline any member of the party," he said.
"I have already forwarded the memo to my legal team for further legal action.
"For the avoidance of doubt, the suit in question, which is being alleged to constitute anti-party activity will have to go ahead, especially to correct the erroneous interpretation of the Constitution by the National Legal Adviser to the effect that 'it is not mandatory to convene a meeting of the National Executive Committee every quarter for the purpose of presenting activities of the Party to the members of NEC'.
"Coming from the national legal adviser whose legal qualification is not in doubt smacks of a deliberate attempt to manipulate the NWC into subverting the Party's constitution.
"Let me say it very clearly that I will proceed with the legal action I instituted to restore Constitutional order in APC up to the supreme court.
"It is pathetic that the national legal adviser, rather than providing an unbiased legal opinion to guide deliberations of organs of the party, would descend so low as to imagine that threats of disciplinary action is what is required at this point."