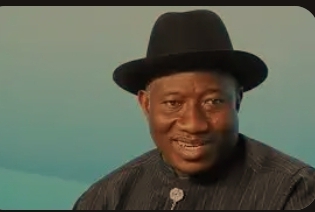 Former Nigerian President Goodluck Ebele Jonathan has brought to the forefront the critical issue of leadership in Africa.
He emphasized the pressing need for strong and visionary leadership to overcome the challenges plaguing the continent's democratic systems.
Jonathan articulated that a lack of leadership among the African elite is at the heart of the continent's democratic struggles.
He noted that the failure to cultivate effective leadership has hindered the development of African nations.
During a recent event celebrating Professor Udenta O. Udenta's 60th birthday and the unveiling of his 21 books in Abuja, Jonathan commended Udenta for his contributions to nation-building.
He highlighted Udenta's passion for leadership and his dedication to national unity and development.
Jonathan emphasized that Udenta's books offer diverse perspectives to address national problems.
He stated that these books not only enhance our understanding of leadership but also prepare future leaders for roles in both public and private sectors.
Jonathan shared his experience in establishing a national dialogue committee in 2014, focusing on how to make Nigeria work.
He stressed the importance of such discussions among leaders to create a cohesive nation with shared interests.
Drawing parallels with Tanzania's history, Jonathan pointed out the role of visionary leaders like Julius Nyerere in uniting diverse groups.
Nyerere's commitment to one-party politics helped maintain national unity, emphasizing the importance of leadership in fostering a sense of nationality.
Former Ekiti state governor, Kayode Fayemi, also spoke at the event.
He acknowledged that protests against fuel subsidy removal in 2012 were driven by political interests.
Fayemi advocated for proportional representation in politics to prevent division and enmity.
Dr. Oby Ezekwesili, former Vice President of the World Bank African Region, highlighted challenges to democracy in Africa.
These challenges include political conflicts, corruption, and the need for transparency, constitutional reforms, and human rights protection.
Since the inception of the Fourth Republic in 1999, Nigeria has grappled with delivering democratic governance and its associated benefits.
Scholars argue that Nigeria has yet to fully realize the essence of democracy.
Key governance challenges in Nigeria include leadership issues, corruption, lack of transparency, constitutional and electoral reforms, rising civil strife, poverty, unemployment, godfatherism, and human rights violations.