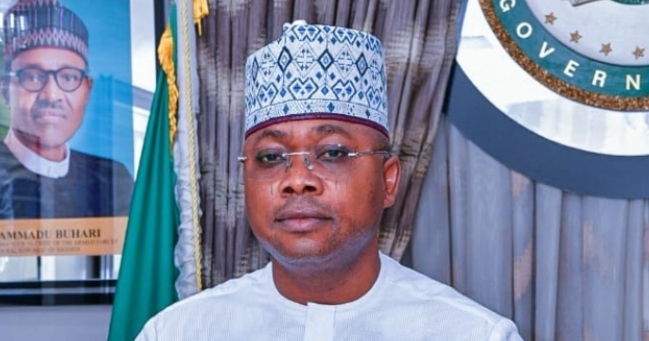 By Tambaya Julius
In a significant turn of events, the Kogi governorship election landscape witnessed a pivotal moment as Usman Ododo, the prominent All Progressives Congress (APC) candidate, emerged victorious against legal challenges brought forth by Senator Smart Adeyemi.
The Court of Appeal in Abuja played a decisive role in dismissing Adeyemi's appeal, effectively upholding the legitimacy of the primary election that produced Ododo as the flagbearer.
The Court of Appeal's decision came as a blow to Senator Adeyemi's efforts, as the 3-man panel of Justices presided over by Justice Mohammed Lawal Shuaib unanimously ruled against the appeal.
Adeyemi, who had previously represented Kogi West Senatorial District in the Senate, faced an uphill battle in substantiating the grave criminal allegations he levied against the conduct of the APC's primary election.
Justice Shuaib emphasized that the allegations of manipulation and falsification of primary election results, integral to Adeyemi's appeal, carried a criminal nature.
As such, they required conclusive evidence to meet the standard of proof beyond a reasonable doubt, as mandated by the law.
Adeyemi's inability to furnish such evidence significantly undermined his case and weakened the foundation of his appeal.
Another key aspect of Adeyemi's appeal pertained to his claim that he was unjustly denied fair hearing by the Appeal Committee of the APC, stemming from his petition against the alleged unlawful conduct of the primary election.
Justice Shuaib clarified that this issue had not been raised in Adeyemi's originating summons at the Federal High Court.
Consequently, the Court of Appeal deemed it inappropriate to introduce this fresh issue at this stage.
Justice Shuaib articulated that Adeyemi's allegations lacked cogent and verifiable evidence, relegating them to mere assertions devoid of probative value.
This deficiency in evidence, coupled with the inability to meet the stringent burden of proof, led the Court of Appeal to dismiss the appeal for its lack of merit.
This pivotal legal victory affirmed the validity of Ododo's position as the APC candidate for the Kogi governorship election.
The Court of Appeal's decisive ruling serves as a testament to the importance of substantiated claims and conclusive evidence within the realm of legal proceedings.