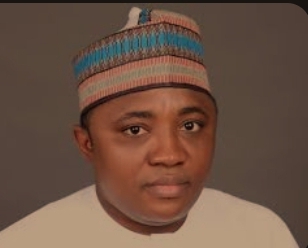 By Tambaya Julius
Alhaji Muri Ajaka, the Social Democratic Party (SDP) torchbearer for the upcoming gubernatorial election on November 11th, is undoubtedly the best-suited candidate to usher in a new era of responsible governance in Kogi State.
In an official statement released by the Muri/Sam Campaign Organization's Director of New Media, Mr. I.D. Ijele, it is emphatically stated that Alhaji Muri Ajaka is not just a candidate; he is a unifying force cutting across all socio-political strata of the Confluence State.
One may wonder why Alhaji Muritala Yakubu Ajaka is affectionately referred to as "MURI" by Nigerians at home and abroad.
The answer is simple – he's not your typical politician driven by personal gain.
Instead, Muri embodies a vision of leadership that prioritizes the well-being of the people and unwavering commitment to democratic promises.
Equality and Equity: Muri's political vision is anchored on creating a subnational state that thrives on equality, equity, and sustainable development, regardless of geographic or demographic differences.
Citizen-Centric Governance: He envisions a leadership where citizens actively shape governmental policies and programs.
Muri firmly believes that a true leader guides from behind, committed to serving the needs of the people.
As Muri enters the race for Kogi State Governor, his preparedness and commitment shine brighter than ever.
Governor Yahaya Bello and his candidate Ododo are feeling the pressure.
Muri Ajaka presents a comprehensive 7-Point Agenda to address Kogi's pressing challenges:
Security
Economy
Education
Health
Agriculture
Infrastructure
Tourism
Youth and Women Empowerment
Muri's resounding passion lies in promoting youth inclusiveness in governance and ensuring the rightful place of women in leadership roles.
His commitment to these principles is evident in his campaign's unmatched momentum.
It's no surprise that Muri's campaign has become the talk of the town, resonating with Kogi State stakeholders worldwide.
Even political giants like the APC, the PDP, and the LP in Kogi State find themselves wary of Muri's soaring profile.
With Alhaji Muritala Yakubu Ajaka, MURI, at the helm, Kogi State is on the cusp of a remarkable transformation.
A greater Kogi State is not just a dream; it's an achievable reality.