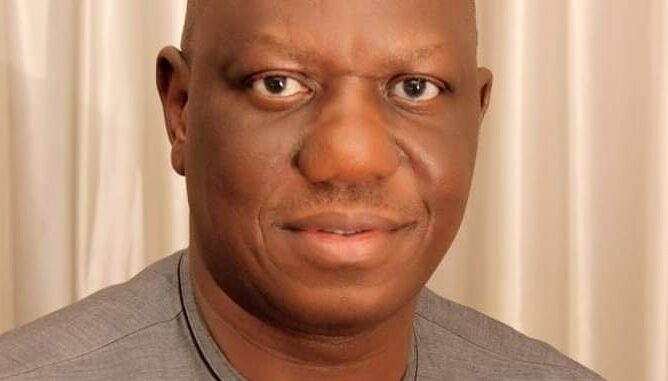 By Israel Bulus, Kaduna
In a significant move towards enhanced representation, Barr. Sunday Marshall Katung, the Kaduna-South Senator, proudly introduces the 'SMK Get Involved' app, a dynamic online platform dedicated to tracking his actions, engaging with constituents, and fostering effective communication.
The Senator has taken a groundbreaking step towards bolstering communication and representation in his constituency.
On a mission to bridge the gap between the Senator and his constituents, he has officially launched the 'SMK Get Involved' app, a cutting-edge online community platform.
The 'SMK Get Involved' app is poised to become the digital nerve center of Senator Katung's activities in the Red Chambers.
It serves as a multifaceted tool to enhance communication, showcase developmental efforts, and connect with prospective Ambassadors who wish to join the 'SMK Get Involved Ambassadors' Facebook Community.
One of the primary objectives of this innovative app is to provide constituents with a direct line to Senator Katung's activities within the Senate.
By doing so, it fosters transparency and keeps the Senator accountable to his constituents.
Senator Katung emphasizes that this initiative is not about one person but rather about the holistic development of the region.
It signifies a forward-looking approach to revolutionizing regional politics and leadership.
The 'SMK Get Involved' app opens doors for everyone to engage directly with their Federal lawmaker and voice their opinions on community matters.
In a region that has witnessed ongoing security challenges, the app offers a platform for constituents to report emergencies promptly.
Collaborations with security agencies will ensure swift responses to address these critical issues.
For those who aspire to see increased democratic dividends and actively participate in the region's development, the 'SMK Get Involved' mobile app is a must-have.
It is available for download on the Google Play store, offering a space for critical discussions and the publication of essential developmental matters.
The 'SMK Get Involved' mobile app will serve as a mirror to Senator Katung's official website, providing constituents with an in-depth look at his work and contributions to the region's growth.
To become a part of this transformative movement and access a direct channel to Senator Barr. Sunday Marshall Katung, download the 'SMK Get Involved' app today from the Google Play store.
For more information, visit the Senator's official website at www.sundaymarshallkatung.org.