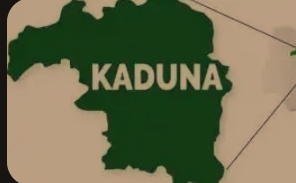 By Israel Bulus, Kaduna
In a recent development, Mohammed Sani Kila, the Chief of Staff to the Governor of Kaduna State, has strongly denied allegations of unpaid hotel bills, labeling the reports as mischievous and baseless.
Amidst recent speculations, Mohammed Sani Kila, the Chief of Staff to the Governor of Kaduna State, has firmly refuted claims that he failed to settle outstanding hotel bills after an extended stay.
This article delves into the details of his response to these allegations, highlighting his commitment to transparent governance.
In a press statement released by the Office of the Chief of Staff to the Kaduna State Governor and signed by Ibrahim Aliyu Giwa, the accusations were categorically denied.
Kila described the allegations as false, malicious, and puerile, stating that they aimed to tarnish his character and reputation.
He emphasized that such baseless stories should not be dignified with a response.
The narrative presented was not only false but also misleading and mischievous, intended solely to impugn his integrity.
Kila clarified that he had never stayed or slept in the said hotel, directly refuting the insinuations made in the story.
He affirmed that he resides in his Kaduna residence.
Furthermore, he revealed that the hotel had been secured to provide temporary accommodation for newly appointed staff members while their accommodation allowances were being processed.
Highlighting the established government procedure for processing payments, Kila explained that the hotel management was well aware of these protocols and was patiently pursuing their claims.
The statement also addressed the individual responsible for disseminating these falsehoods, referring to them as a "mischief maker" and a "meddlesome interloper."
It emphasized that their attempt to create turmoil out of a routine transaction had been futile.
The statement concluded by asserting that the author's intentions were clear to mislead, misinform, and discredit the Chief of Staff's dedication to Governor Uba Sani's open and transparent governance policy.