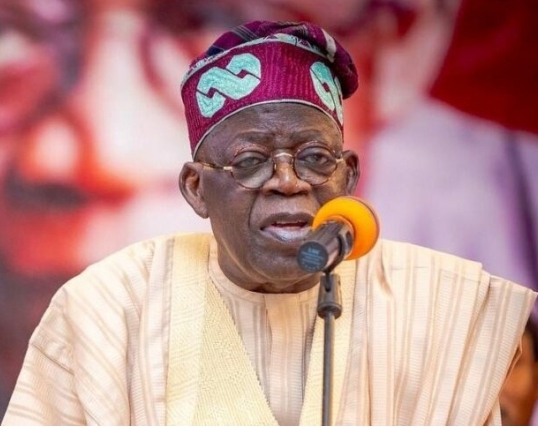 Asiwaju Bola Ahmed Tinubu, today in Abuja, held his first bilateral meeting with delegations and officials of other countries a few hours after his swearing-in as Nigeria's next president.
Naija News reported earlier that dignitaries, including presidents and top officials from countries of the world, were present at Eagles Square in Abuja to witness the inauguration of Tinubu as Nigeria's president.
Having formally presented their goodwill messages and letters of support and solidarity to the newly sworn-in president at the Presidential Villa, Abuja, the foreign officials from the United Kingdom (UK), United States (US), Saudi Arabia, Japan, Brazil, South Korea, Israel, Cape Verde, Somalia and Nicaragua, reportedly met with the Nigerian leader.
While congratulating President Tinubu, the new UK High Commissioner to Nigeria, Richard Montgomery, presented letters from British Prime Minister Rishi Sunak, King Charles and Archbishop of Canterbury Justin Welby, Naija News understands.
The US delegation, led by Secretary of Housing and Urban Development Marcia L. Fudge, also paid a courtesy call to President Tinubu and had a brief bilateral discussion with him.
"The South Korean delegation also had bilateral discussions with Tinubu at a different session.
"While delivering a letter of invitation from South Korea President Yoon Suk Yeol for Tinubu to visit their country soon, the delegation also sought sustained relations between the two countries.
"The Saudi Arabian delegation delivered a goodwill message from the Saudi Royal House to the Nigerian president.
"A special envoy of the Japanese Prime Minister Fumio Kishida equally paid a call on President Tinubu and extended a hand of support and fellowship," reads a statement released from the President's office and signed by his aide, Tunde Rahman.
In the same vein, Israeli Prime Minister Benjamin Netanyahu sent a delegation that met with Tinubu and expressed willingness to work with the country in the area of fin-tech.
Others who met with President Tinubu and pledged cooperation with Nigeria include delegations from Brazil, Somali, Cape Verde and Nicaragua.