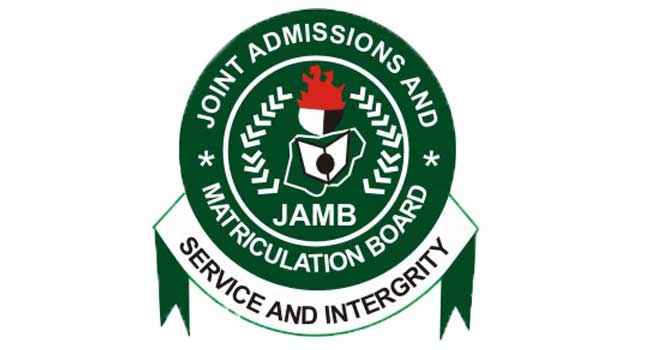 By Sunday Isuwa
The shocking truth behind the fake high scores in the 2023 UTME exams has now unfolded, following the case of Ejikeme Joy Mmesoma and Dr Innocent Chukwuma's involvement in this scandal.
In recent times, numerous publications in both print and online media have surfaced, celebrating certain candidates for achieving exceptional scores in the 2023 UTME (Unified Tertiary Matriculation Examination) conducted by the Joint Admissions and Matriculation Board (JAMB).
However, the truth behind these supposed high scores is far from what it seems.
The JAMB Board has said that it feels compelled to set the record straight and make it abundantly clear that many of these candidates are parading fake results.
Contrary to the candidates claim, these individuals have actually obtained significantly lower scores and resorted to manipulative software packages to deceive unsuspecting members of the public.
One particularly disheartening case is that of Miss Ejikeme Joy Mmesoma, who boldly claimed to have achieved an impressive score of 362 in the 2023 UTME.
As a result of this claim, she was even promised a N3 million scholarship by Dr Innocent Chukwuma, the founder of Innoson Motors.
It was gathered that Anambra State Government was prepared to honour her, but before proceeding, a top official placed a call to JAMB to verify her score.
The shocking revelation unfolded when the Board disclosed that Miss Ejikeme Joy Mmesoma's actual score was 249, far below her fraudulent claim.
Her cunning act aimed to fraudulently obtain a scholarship and other forms of recognition.
Regrettably, individuals like Mmesoma continue to deceive those who hastily bestow honors upon candidates without seeking confirmation from the JAMB Board.
Another similar case reported by Elanza News involved Atung Gerald from Kaduna, who asserted a remarkable score of 380.
His ethnic group advocated for special recognition, only to be let down by the Board's irrefutable evidence that Atung had never even applied for the 2023 UTME, let alone sat for the examination.
To prevent further incidents of this nature, the JAMB Board urges the public to cross-verify candidates' claims with the Board before rushing to honor them with undeserved awards.
It has come to light that certain software has been designed to fabricate results, leading sponsors and well-meaning individuals like Dr. Innocent, the founder of Innoson Motors, to unknowingly defraud good-hearted Nigerians who genuinely wish to celebrate academic excellence by investing in the education of deserving young Nigerians.
"We commend the efforts of individuals such as Dr Innocent Chukwuma and encourage other Nigerians who aspire to invest in the future of authentic talents to remain undeterred," JAMB said, however, advised that it is crucial that good Nigerians always ensure they obtain the genuine results from the Board, just as the Anambra State Ministry of Education has done.
"Failure to do so, " JAMB said, could inadvertently lead to the celebration of criminality, adding that the fraudulent trend gains traction.
"It is important to note that while these candidates manipulate their purported results, the genuine scores remain in the possession of the Board and will be transmitted to their respective chosen institutions at the appropriate time," Dr Fabian Benjamin, the JAMB Head of Public Affairs, said while shedding more light on the case of Miss Mmesoma.
"She initially sent a message to the Board's platform requesting her UTME result, only to manually inflate her scores and paste the fabricated outcome on the 2022 UTME result sheet.
"Unfortunately for her, she was unaware that the Board had altered the design of the 2023 UTME result sheet. As a result, her original score of 249 remains unchanged and cannot be manipulated. Miss Mmesoma will face prosecution for her ignoble actions, and her original result will be revoked," he said.
This case is just the tip of the iceberg. Elanza News reports that the JAMB Board intends to launch a thorough investigation into all candidates who claim higher scores than they actually achieved.
"Once these discrepancies are uncovered, their original results will be immediately nullified, and the individuals involved will be handed over to the relevant security agencies for prosecution," Benjamin said.
It is essential for both candidates and the public to understand the gravity of these fraudulent practices. The integrity of the UTME exams is crucial for maintaining a fair and merit-based education system. Falsifying results not only undermines the credibility of the examination process but also jeopardizes the future opportunities of genuinely deserving candidates.
To prevent falling victim to such deceitful acts, aspiring candidates and their sponsors should exercise due diligence.
Here are some recommended steps to ensure authenticity and avoid being deceived
Verify with the JAMB Board: Before celebrating or granting awards based on high scores, always verify the results with the official JAMB Board. They have accurate and authenticated records to confirm the candidates' achievements.
Cross-check Application Documents
Ensure that candidates have the necessary application documents, including registration and examination slips. Lack of these essential documents raises suspicions about the authenticity of the claimed results.
Communicate with the Appropriate Authorities
Reach out to the relevant educational institutions or state ministries of education to validate candidates' achievements. These authorities can provide additional confirmation and prevent falling victim to false claims.
Scrutinize Result Sheets
Examine the result sheets carefully. Look for any signs of tampering or inconsistencies. Fake results may contain irregularities that can be detected upon close examination.
Support Genuine Academic Excellence
Instead of hastily rewarding unverified claims, focus on celebrating and supporting authentic academic achievements. Promote scholarship programs, educational initiatives, and investments in the future of deserving students through trusted channels.
By following these precautionary measures, we can collectively combat the proliferation of fake high scores and safeguard the credibility of the education system. It is imperative that we uphold the values of honesty, integrity, and meritocracy to ensure a fair and equitable future for all Nigerian students.
Remember, true success lies in genuine accomplishments, not in deceiving others or resorting to fraudulent tactics. Let us work together to promote a culture of honesty and transparency in the pursuit of education.