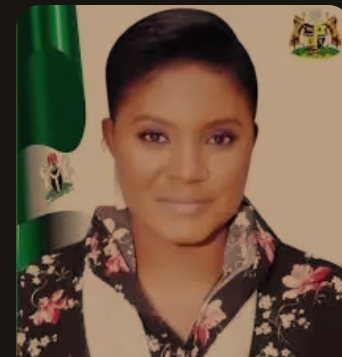 By Tambaya Julius
In the heart of Kaduna State, at the Jaba Local Government Council (LGC), an inspiring tale of leadership unfolds. Hon. Mrs. Nita Byack George, the astute council administrator, has not only revitalized the council but has also placed employee welfare at the forefront of her mission.
Hon. Mrs. Nita Byack George, a name synonymous with visionary leadership, has garnered immense respect from her staff.
Her unique approach to governance has ushered in an era of positivity, where her employees are not just workers, but valued assets.
Under her benevolent administration, the staff at Jaba LG have experienced a profound transformation in their welfare.
Numerous employees gathered in her office, individually and collectively, to express their gratitude.
Their joy was palpable as they lauded her for prioritizing their welfare.
One remarkable achievement that stands as a testament to her commitment is the payment of two years' leave grant within a year.
This unprecedented move has solidified her reputation as a leader who truly cares about her staff's financial well-being.
Furthermore, the consistent and timely disbursement of staff salaries is another hallmark of George's administration.
This financial stability has brought immense relief to the dedicated workers of Jaba LG.
Beyond welfare, Hon. Mrs. Nita Byack George has overseen critical infrastructure projects.
The staff quarters, near completion, exemplify her commitment to providing better living conditions for her workforce.
The local government secretariat has also witnessed significant improvements under her leadership.
The Jaba LG staff expressed their heartfelt wishes for a highly rewarding and prosperous future for their administrator.
Their prayers are a testament to the profound impact she has made on their lives.
In a show of humility and gratitude, the special adviser to the administrator on media and communication, Mr. Danladi Tasha, acknowledged the unwavering commitment and dedication of the employees.
He emphasized that without their support, the administration's achievements would not have been possible.
Hon. Mrs. Nita Byack George, in her closing remarks, urged both the staff and the public to promote unity and positivity.
She emphasized the importance of refraining from negative remarks about leaders and the land, instead encouraging prayers and support for the government at all levels.
Hon. Mrs. Nita Byack George's tenure as the council administrator of Jaba LG has been nothing short of transformative.
Her focus on employee welfare, infrastructure development, and community unity has left an indelible mark on the region.
Her leadership serves as an inspiring example for leaders at all levels of government.