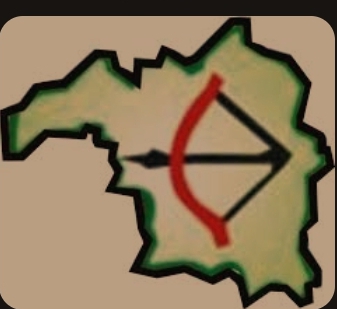 The Southern Kaduna Youth and Students Forum (SKYSFOM) has recently faced a concerning issue with individuals falsely claiming to represent the organization.
These impersonators have been assuming leadership roles and engaging in activities that tarnish SKYSFOM's reputation.
In response to this challenge, SKYSFOM is taking decisive steps to protect its credibility.
In recent times, certain individuals have been falsely portraying themselves as SKYSFOM's leaders, causing confusion and damage to the organization's image.
These individuals have gone to great lengths, issuing statements and making appearances in both public and private settings under SKYSFOM's name.
SKYSFOM wants to make it explicitly clear that it neither recognizes nor endorses these impostors and their actions.
Members of the public are strongly advised against engaging in any activities associated with SKYSFOM with these unauthorized individuals.
SKYSFOM emphasizes its legitimate status as an organization.
It is duly registered with the Cooperatives Affairs Commission and holds official recognition from the Kaduna State government.
This reaffirms its commitment to transparency and accountability.
SKYSFOM is determined to safeguard its reputation, built over three decades.
To achieve this, the organization is taking proactive measures to counteract the actions of impostors and maintain its integrity.
Here are the individuals comprising SKYSFOM's National Executive Council, the authentic leaders of the organization:
1. Shedrack Danladi – President
2. Markus K. Kazachiang – Vice President I
3. Manasseh Musa – Vice President II
4. Theophilus Ishaya – Secretary General
5. Elizabeth Tagwai – Assistant Secretary General
6. Nufin-Allah Tawali'u – Treasurer
7. Boniface Emmanuel – Financial Secretary
8. Deborah Eli Yusuf – Liaison Officer
9. Wilson Bitrus – Director of Welfare
10. Eli Sabo – Director of Social
11. Isa'ac Bulus Gado – Public Relations Officer I
12. Marsha Shedrack – Public Relations Officer II
SKYSFOM is an inclusive association, welcoming youth and students from Southern Kaduna.
Anyone interested in leadership roles within the organization can participate and contest for positions as outlined in the association's constitution.
In conclusion, SKYSFOM issues a stern warning to the impersonators, urging them to cease their activities immediately.
The organization is prepared to utilize all legal means available to hold these individuals accountable for their actions, ensuring they face the consequences of their assault on SKYSFOM's integrity.
Signed:
Isa'ac Bulus Gado
SKYSFOM National Public Relations Officer I
13th September 2023.