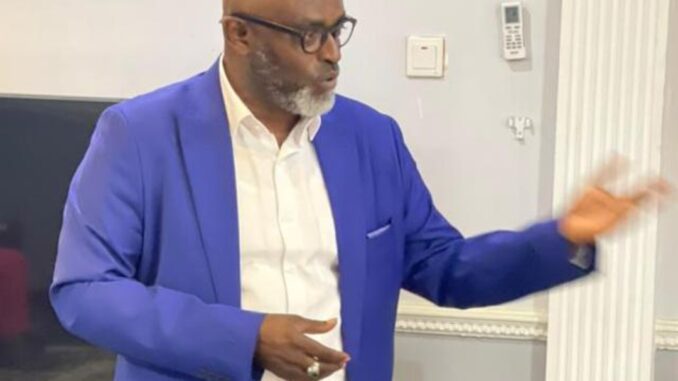 The Head of Mission, International Peace Commission IPC-Nigeria, Amb Hussaini Haruna Coomassie has called on his staff and people of Nigeria to preach peace and focus more on doing good for the sake of humanity.
He made this known while holding an extraordinary general meeting with members of IPC in Nigeria.
He stated that Nigeria is moving forward and should be more focused on peace and security to bring about tranquility in the lives of it's citizens, which are prerequisites for socioeconomic development.
He insisted that there should be synergy with the global body in making sure that members that show true commitment are treated with respect.
"Nobody should take Nigeria for granted because we are working towards a lasting and peaceful democracy. There are people who are illegally running accounts in our name, which is fraudulent. We'll fish them out and take punitive measures against them. We need to take care of of everyone in IPC, especially the women amongst us.
"I'm urging everyone to work diligently to make sure that this organisation achieve the necessary impact that it is expected to for a better tomorrow," he pleaded.
In addition, he urges his staff members to prepare programmes that would enhance their activities and enhance their presence around the country.
"I would also want us to prepare other programme schedules so that we can move our organisation forward. We need to stand firm together as a team for peace and progress," he concluded.