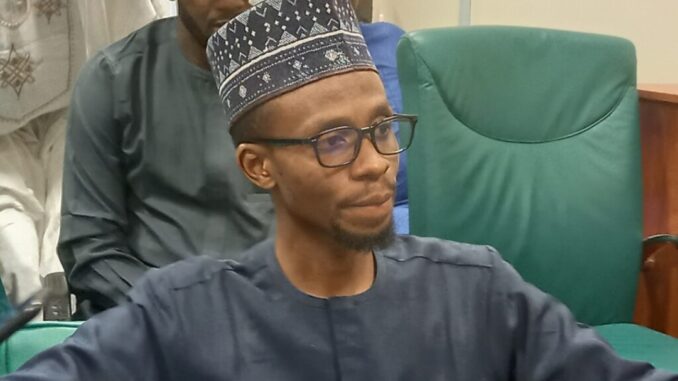 Women in business from Kaduna North Federal Constituency will soon smile with one hundred thousand naira each as part of a strategy to get out thousands of women out of poverty in the area.
The Hon. Member representing Kaduna North, Muhammad Bello Elrufa'I has stated this on Wednesday in an interview with journalists in his office in Abuja. Noting that, women in business will be selected from different streets in his constituency.
He said, plan has been perfected to empower thousands of women out of poverty by empowering them with one hundred thousand naira (N100,000) each and what is expected of them is to train women attached to them the skill of the business they are into.
He said, the purpose of the idea is to help boost the economy of the state and to create employment that will help in eradicating poverty.
Hon. Elrufai said, in the last one hundred days he has spent in office he has done a lot in empowering the less privilege in his constituency such as providing scholarship through Bashir Elrufai Foundation to students which consumed over ten million naira.
Also, in the area of health several people have benefited from the support he has given and in the ICT twenty people have benefitted from the training which upgraded their knowledge in information technology.
Elrufai further revealed that, he has understands that, the economy is biting harder as a result of the removal of fuel subsidy; as such, he has been mobilizing food items for onward distribution to the poor in his constituency soon.
He said, already several ad hock committees have been constituted on various projects and they are working hard to ensure that, things are done as plan for the benefit of the less privileged people in the area.
Hon. Elrufai has assured his constituents that, he will make sure he fulfills all the campaign promises he has made but calls for more patience and understanding as what he has started will go round to the entire constituency.