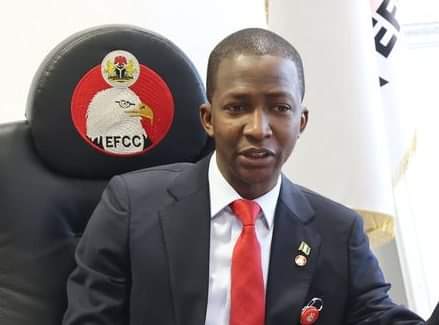 By Abubakar Yunusa
Northwest Alliance For Citizens Freedom (NWAF)has condemned in strong terms the arrest and detention of Former EFCC Chairman, Abdulrasheed Bawa and calls on the Nigerian Government to uphold its human rights obligations.
The group in a statement signed by the president General of the group, Lawal Ibrahim Jamaare said the government should also ensure victims have access to remedies including compensation as well as medical and psychological care.
According to the statement, NWCF finds this act of the DSS, a Nigerian government agency, a blatant contravention of the rights protected under the 1999 Constitution, such as the right to personal liberty, which are equally protected under regional and international treaties to which Nigeria is a signatory.
"We wish to remind President Bola Ahmed Tinubu of his human rights obligations and commitments, and to call on him to continue taking steps towards upholding democratic values in Nigeria.
"NWCF calls on the President to compel the DSS to immediately release Abdurasheed Bawa and all those detained in similar circumstances or to charge them with an internationally recognised offense, and to ensure their physical and psychological integrity in custody.
"The Office of the Director of Public Prosecutions and the NHRC should investigate Abdulrasheed Bawa's as well as all credible allegations involving unlawful detention, and those identified as responsible should be prosecuted in fair trials.
"We call on regional and international partners of Nigeria to urge the government to adhere to its human rights obligations, and close all unauthorized places of detention, end unlawful detentions, and provide justice and remedies to victims and their families, "the statement read .