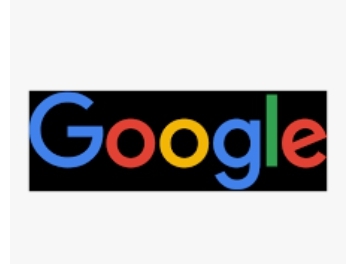 By Tambaya Julius
In a startling revelation, the Media Research Center (MRC) unveils evidence of Google's apparent bias, with significant consequences for Republican presidential candidates' online visibility during the 2024 campaign season.
According to MRC's recent findings, Google's search results for 'presidential campaign websites' have conspicuously excluded all Republican candidates from the first page.
This development occurred just ahead of the first Republican primary debate for the 2024 season.
Even the formidable former President Donald Trump, currently polling neck and neck with Biden, failed to secure a presence on the initial search result pages.
Surprisingly, Robert F. Kennedy Jr., Biden's main intra-party challenger polling at nearly 20%, was nowhere to be found in the search results.
Adding to the intrigue, Marianne Williamson, a lifestyle guru with limited polling success, was the only non-Biden Democrat visible on the front page of results.
Contrastingly, well-known Democrats not running for president in 2024, including former Secretary of State Hillary Clinton, Massachusetts Senator Elizabeth Warren, and Vermont Senator Bernie Sanders, secured prominent positions in the search results.
MRC Free Speech America VP, Dan Schneider, voiced concerns about Google's actions, recalling past instances of Google's perceived electoral interference.
As of the latest update, Biden's campaign website maintained a high ranking, with Marianne Williamson close behind.
However, Sanders held 12th place, and Clinton surged to 13th.
Former Vice President Mike Pence's website emerged as the top-ranking Republican site. However, it lagged behind an Atlantic article highlighting the online presence of the late 1996 Republican candidate, Senator Bob Dole.
Robert F. Kennedy Jr.'s fight for vaccine safety has garnered criticism from media outlets and fact-checkers.
He recently sued Google, alleging infringements on his First Amendment rights due to YouTube's content restrictions based on court orders.
The evidence presented by the Media Research Center raises crucial questions about the impartiality of online search results and their potential impact on the democratic process.