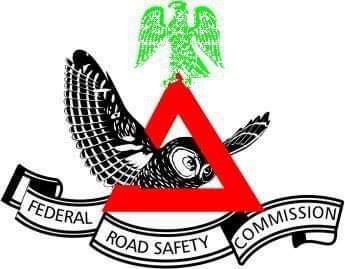 A special marshal of the Federal Road Safety Corps (FRSC) who participated in Wednesday's labour protest in Owerri, imo State, may be sanctioned by the Corps for participating in the event dressed in his full regalia.
Addressing journalists in Port Harcourt yesterday, National Coordinator of FRSC Special Marshals, Dr. John Ugbebor, described the action of the personnel as "embarrassing to the Corps."
Ugbebor stated that the action of the personnel was against the mode of operations and guidelines of the FRSC Special Marshals.
He said: "It is quite unfortunate that one of the special marshals, who is a member of NLC went to the protest ground in his full regalia. According to him, he went there to control traffic.
"Unfortunately, because he is a new special marshal and has not been very frequent with our in-house training programmes and activities. He actually put on the regalia which is against our mode of operation because the guideline said we must not be part of any political rally.
"If you must go for such rallies, you don't have to put on our full regalia. But, in this case, he was sighted with full regalia and he even took photographs with it on the protest ground there.
"So we are here to declare that his action is an embarrassment and it is not actually acceptable to the Corps. I will like to say there that the Corps is already investigating it.
"He has been interviewed and told strictly that he has done what is wrong. Also, it has been instructed that necessary disciplinary actions should be taken if he is found wanting.
"If he is found wanting, a committee will be formed to interrogate him before the Corps will spell out the exact disciplinary action.
"He will either be suspended or de-marshalled from the Corp depending on the gravity of his offence. The Corps Marshal can also decide any disciplinary action that will be given to him."