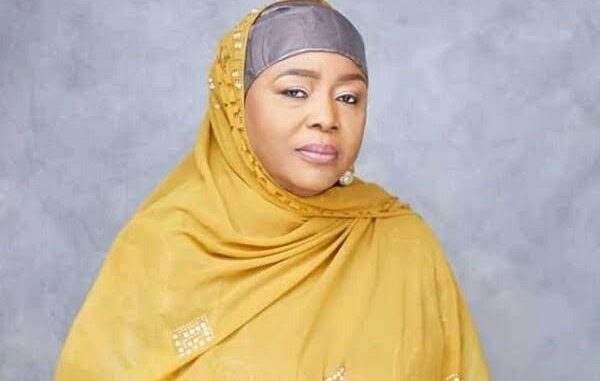 The Middle Belt and North Central Association of Women Group (MNAW) has condemned what it described as unwarranted attacks on the Chairperson of the Federal Character Commission (FCC), Dr Muheeba Dankaka.
According to the women, Muheeba is their own Ambassador and an Arewa woman leader adding that they have been silently and diligently watching the orchestrated campaigns of calumny by a few Labour Party (LP) committee members in connivance with some Commissioners from few states, represented on the FCC board against her.
In a press release issue and signed by the National Convener of the Middlebelt and Northcentral Association of Women Group (MNAW), and the General Secretary, Dr Onoche Agnes Agims and Madam Esther Tor respectively, the duo, on behalf of their group, condemned the gangster and gestapo approach orchestrated by the so-called "honourable members."
MNAW noted emphatically that "it behooves on well-meaning Nigerians to look carefully at the clandestine plots of the honourable members in seeking the assistance of disgruntled commissioners who are hell-bent on tarnishing the image of the Commission, all in a bid for stomach infrastructure and mesh of porridge."
These, they noted, are displayed openly, by accusing the Chairperson of the FCC, simply because of her avowed support for the Presidency of Asiwaju Bola Ahmed Tinubu, "during the February 25, 2023 presidential elections."
The Middlebelt and Northcentral Association of Women Group (MNAW) is miffed by the disloyal attitude and uncouth behaviourial pattern embarked upon by these "disgruntled elements" as unbecoming, as "these are coming from the backdoor, as ethical crimes are being committed, by hoarding and making internal documents available to fifth columnists and traducers, all in a bid to achieve their self-serving ordinate ambitions."
The Association wants to know " When has it become a crime to be a Woman " as this is definitely a gang-up against an executive officer who happens to be a woman Muslim, who has done all her best to transform the organization and we will not take it lightly.
These same commissioners have threatened her severally that they will deal with her if she doesn't succumb to their blackmail and Nigerians are not surprised that they were used as pawns against the leadership for pecuniary benefits.
"We emphatically state that 'enough is enough' of these wild goose chase of the honourable members from the Southeast and their ilk, including Commissioners who are hell-bent on tarnishing the hard-earned reputation of not only the Commission, but that of Dr Muheeba Dankaka," the group insisted.
They further averred that the entire women folks occupying government offices or positions of authority in the country have been affected and their psyche demoralized.
These, acknowledged, "is done with the full knowledge that Dr Dankaka has become a rallying point for women and youths as well as a role model for the disadvantaged young ladies across the Northern region."
"We vehemently castigate and condemn in the strongest terms, the entirety of these measures and pressures put on the Chairperson, including making her to swear by the Holy Quran under duress, and ambushing her in a gestapo style in a bid to paint her in bad light in the public domain."
They also warned against the disloyal attitude of the "honourable members" and their collaborators, "who, in agreement with the members, stole internal documents from the Commission."
They also referred to the unruly, unethical attitude and approach against the Chairperson as "unheard of in the history of maltreatment meted out to a hard-working female executive, as well as the media trial clandestinely orchestrated by the 'honourable members' in consonance with the Commissioners, these all in a bid to cast aspersions on Dr Dankaka's hard-earned personality."