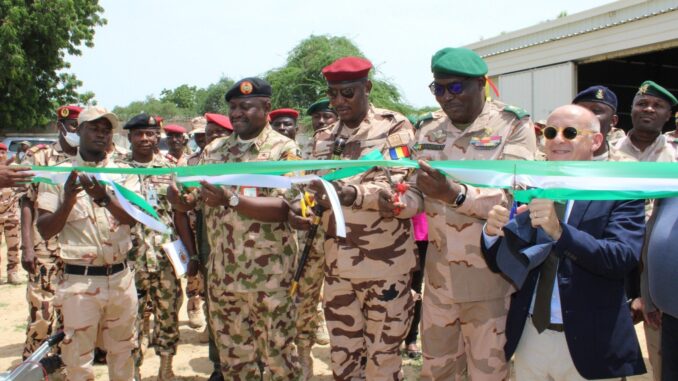 The European Union on Friday donated 20 Nautical platforms via COGINTA, a peace and security Non-Governmental Organization to the Multinational Joint Task Force to boost the regional security force.
Military Public Information Officer in N'djamena, Lieutenant Colonel Abubakar Abdullahi disclosed this in a statement shared on the Force X page(formerly Twitter) on Friday.
While receiving the nautical platforms during a ceremony held in N'Djamena, Chad, the Force Commander of MNJTF, Major General Ibrahim Sallau Ali, stated that the support highlighted the continued global commitment towards countering insurgency and fostering sustainable peace across the region.
Ali described the support as a collective desire for peace, stability, and prosperity in the Lake Chad Basin region and acknowledged further assistance from COGINTA and the EU in building the capacity of potential operators of the platform in enhancing navigation skills and maintenance.
The EU Ambassador to Chad, in his remarks by his representative, Thierry Marotte, noted that the importance the EU places on peace, security, and development necessitates its support for MNJTF.
"EU has been providing various support to the mission to ensure a peaceful and prosperous Lake Chad Basin Region.
"The support from the EU through COGINTA demonstrates the international community's commitment to the collective effort of bringing peace and stability to the region.
"The nautical platforms will provide the MNJTF with increased mobility and operational capabilities by improving patrols and control of the Lake Chad islands, which have often been used as hideouts by insurgent groups."
L