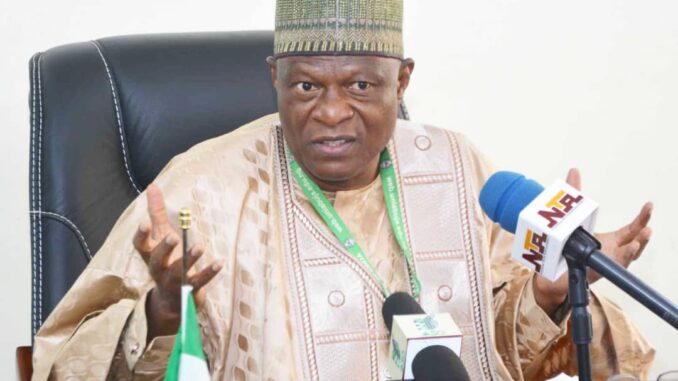 By Bolaji P. O. Adedeji
In recent years, securing accommodation at Nigerian Federal universities has become increasingly challenging.
The University of Abuja, situated in the Federal Capital Territory, faces similar difficulties.
However, under the visionary leadership of Professor Abdul-Rasheed Na'Allah, positive changes are transforming the accommodation landscape for students.
Obtaining admission to study at Nigerian Federal universities is no small feat, but finding suitable accommodation can be an even greater challenge.
Traditionally, fresh and final year students were granted priority for on-campus housing, ensuring their safety and focus on studies.
However, the accommodation landscape has shifted dramatically, particularly in federal institutions like the University of Abuja.
The University of Abuja, established in 1988, has long grappled with limited on-campus accommodations.
Many students aspire to live on campus, where they can conveniently attend lectures, socialize, and thrive in a scholarly environment.
This desire has grown as the university has flourished under Professor Abdul-Rasheed Na'Allah's leadership.
Under Na'Allah's tenure, the university has witnessed rapid infrastructural and academic development, attracting an increasing number of candidates.
Over the past two admission cycles, a staggering 60,000 applicants vied for a spot at the university.
However, despite the high demand, the university could only accommodate 3,500 students in its hostels last year, leaving nearly half without on-campus housing.
In the past, students who couldn't secure hostel accommodation often resorted to squatting with friends or buying space from others.
However, Na'Allah's administration has cracked down on squatting and hostel racketeering, making it significantly harder for students to illegally obtain housing on campus.
Consequently, many students have had no choice but to seek accommodation in nearby villages, such as Giri, Ido, Gwagwalada, Dagiri, and Anagada.
This has brought its own set of problems, including expensive rent and safety concerns due to the risk of bandit and robber attacks.
Some students have even been involved in accidents while commuting to campus for classes.
Fortunately, the University of Abuja's management has taken steps to address the accommodation challenges.
Through Public Private Partnerships (PPP), the university is collaborating with external housing providers to offer additional off-campus housing options for students.
Organizations like Near Foundation, Vento Furniture, and Student Accommodate are working to create more than 2,000 additional bed spaces for students.
In 2021, two state-of-the-art hostels for male and female students were completed, along with their external works and furnishing.
Additionally, a students' activity centre is currently in progress.
The Central Bank of Nigeria (CBN) also completed and handed over the Postgraduate School Hostel to the university, and the Medical Students Hostel in Gwagwalada became available for student use.
These developments have raised hopes that more students will find on-campus accommodation.
Professor Abdul-Rasheed Na'Allah envisions a university where all students can reside on campus.
He emphasizes that living on campus fosters a better academic environment.
His administration also maintains a focus on repairing and maintaining hostel facilities to ensure a conducive living environment for students.
As Na'Allah's tenure nears its end, it is crucial to continue efforts to increase on-campus accommodation capacity.
This could involve constructing new residence halls or expanding existing ones.
Additionally, exploring financial support options such as scholarships or grants for housing expenses can alleviate the financial burden on students.
Establishing dedicated information and support services for students in their search for accommodation is essential.
These services should include comprehensive housing listings, rental guidelines, and guidance on navigating the rental process.
Addressing accommodation challenges requires long-term planning.
The university should collaborate with relevant stakeholders, conduct feasibility studies, engage housing experts, and prioritize the construction of additional student housing facilities.
With sustained development efforts, it won't be long before Professor Abdul-Rasheed Na'Allah's vision of accommodating all students on campus becomes a reality at the University of Abuja.