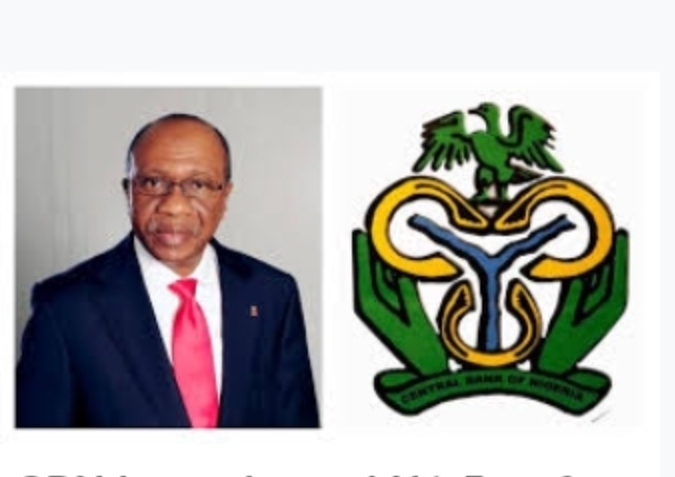 A group, the Niger Delta Rights Advocates (NDRA), has called for respect for the rule of law following the arrest of the suspended Governor of the Central Bank of Nigeria (CBN), Godwin Emefiele by operatives of the Department of State Services (DSS).
NDRA, in a statement issued in Port Harcourt yesterday by its National Coordinator, Bright Ngolo, decried the alleged manner in which Emefiele was arrested from his residence in Lagos by the secret police.
The statement reads in part: "The Niger Delta Rights Advocates (NDRA), foremost Rights advocacy and political pressure group in the Niger Delta region are constrained to draw public attention to the obvious infraction on the rights of Dr Godwin Emefiele, who until yesterday was the CBN Governor.
"The reports we have is that operatives of the DSS stormed the Lagos residence of Dr Godwin Emefiele at the dead of the night (2:00am), blindfolded him and forcefully took him away in a manner suggestive of abduction.
"As Rights Advocates, we should not live in a nation where all manner of gestapo style arrests will be made in the name of getting people to question them or account for perceived misdeeds.
"It is clear that Mr Emefiele could be invited for questioning at any time since no Nigerian is above the law.
"However, we are also concerned with the fact that there is a judgement by a competent court in suit no GAR/CV/41/2022 instituted by the Incorporated Trustees of the Forum for Accountability and Good Leadership wherein Justice M.A. Hassan barred the DSS, Attorney General of the Federation, the Economic and Financial Crimes Commission and the Central Bank of Nigeria, who are listed as 1st, 2bd and 5th defendants from arresting Godwin Emefiele.
"Our call for the authorities to respect the rule of law by challenging and setting aside Justice Hassan's judgement has nothing to do with the propriety or otherwise of his removal from office as CBN Governor.
"The NDRA wants the due process of the law to be followed in pursuing the Emefiele case rather than painting the picture of repression of the rule of law.
"We recall that some State governments, particularly Rivers State has had a judgement from the Court that barred the EFCC from arresting officials of the state government, and uptil date, the EFCC has failed to vacate that judgement and gas equally failed to investigate the monumental regime of entrenched fraud in the running of the state in the past 8 years.
"We call on all agencies of government therefore, to respect the rule of law as a confirmation that democracy has taken root in our country and no institution or agency of government can just wake up and overreach it's bounds."