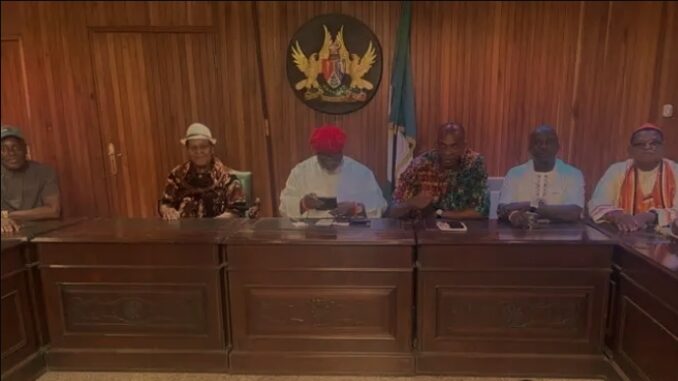 In the realm of political dynamics, the Edo PDP voices its concerns regarding the impeachment allegation against Shaibu.
A notable aspect of this situation is the condemnation of resorting to Court without fully exploring the avenues provided by the Party Constitution for dispute resolution.
However, it's noteworthy that the Governor has unequivocally stated his lack of intent to impeach his Deputy, and this assertion finds resonance within us.
In this context, a call to action is directed towards the Deputy Governor to promptly withdraw the lawsuit and pursue a resolution through political dialogue with his Principal.
We maintain the belief in the Party's State leadership's competence to mediate any underlying issues between our esteemed government leaders.
Looking ahead, the commitment of Governor Mr. Godwin Obaseki to conclude his tenure on a high note is evident.
This resolve is something we wholeheartedly stand behind, recognizing that only through such determination can we achieve positive outcomes for both the Party and our beloved State.
It is our collective responsibility to support Governor Obaseki's efforts in driving Edo towards a brighter future.