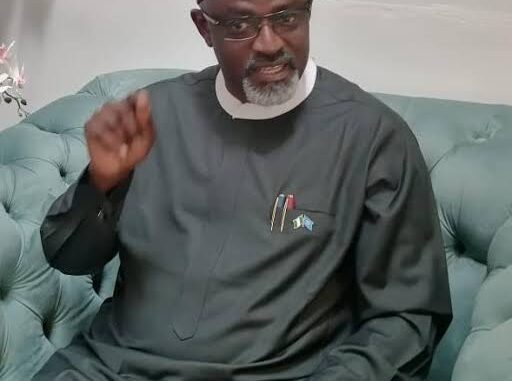 Following the removal of
Niger President, Mohamed Bazoum from power, by a group of soldiers who appeared on the West African nation's national television late on Wednesday, hours after the president was held in the presidential palace, the Head of Mission, IPC-Nigeria, Amb (Dr) Hussaini Haruna Coomassie has called on Africa leaders to sit up and work in unison to prevent further coup d'etat in Africa.
According to him, IPC condemns it in all ramification and want something urgent to be done.
His worlds: " We're no in support of any coup d'etat in Africa, when other countries of the world are working towards peaceful democracies and development. African Union (AU) and ECOWAS have become toothless bull dogs, I don't really know what they are doing a organisations.
" A coup d'etat happened in Guinea, nothing happened , Mali followed nothing was done, Sudan and now Niger. Don't forget that Cote D'Ivoire and Benin Republic are also under threat.
"If this is allowed to continue, other African countries that are fed up with the so-called foreign borrowed democracy, will adopt two autocratic rule of the military. W condemn it in totality because no same mind would support any coup d'etat no matter how good it may seem," he advised.
It could be recalled that the Colonel Amadou Abdramane was seated and flanked by nine other officers, said defence and security forces had decided: "Put an end to the regime that you know due to the deteriorating security situation and bad governance."