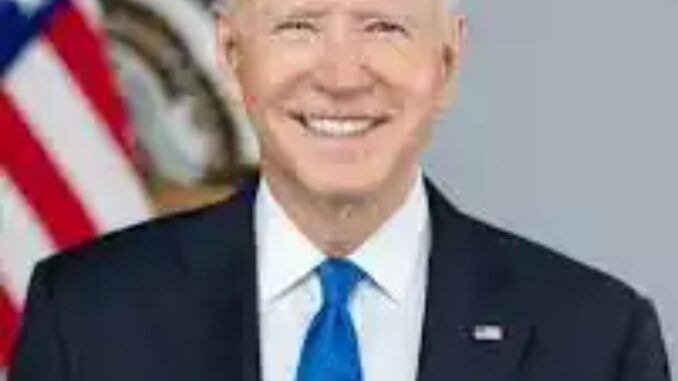 Immigration policies in the US are taking a new dimension with top Democrats warning President Joe Biden not to start detaining immigrants within family houses.
The Los Angeles Times is reporting that some top democrats have warned President Biden against restarting the controversial practice of detaining migrant families who cross the U.S. southern border without authorization.
"I urge you to learn from the mistakes of your predecessors and abandon any plans to implement this failed policy," Sen. Richard J. Durbin (D-Ill.), the second-ranking Democrat in the Senate, Senate Majority Leader Charles E. Schumer (D-N.Y.) and 17 other senators wrote in a letter sent to the White House on Sunday and shared exclusively with The Times. Family detention, the senators argued, is "ineffective and impractical as an immigration management tool."
As he prepares for an expected 2024 presidential campaign, Biden has tried to distance himself from the left, showing more willingness to crack down on illegal immigration and approving a GOP-backed bill to block an overhaul of the District of Columbia's criminal code. The Senate Democrats' letter amounts to an attempt to warn Biden against taking that effort too far.
The missive is also an indication of the potential of immigration issues to divide Democrats as Biden tries to reduce the large number of migrants seeking to enter the U.S. and claim asylum.
Most of the letter's signatories — just over one-third of the Senate Democratic caucus — come from the party's progressive wing, including California's Alex Padilla and former presidential candidates Bernie Sanders (I-Vt.) and Elizabeth Warren (D-Mass.). Some moderates, including Sens. Tim Kaine (D-Va.) and Catherine Cortez Masto, added their names too.
Resuming family detentions would represent a significant shift from Biden's previous positions. The president ended the practice and unwound a series of Trump-era immigration restrictions during the first few months of his administration, vowing a more humane approach.
"I'm not making a new law. I'm eliminating bad policy," he declared on his first day in office.
In recent months, however, Biden administration officials studying how to manage the record number of migrants showing up at the southern border have discussed the possibility of once again locking up migrant children and their parents.
During fiscal year 2022, 2.76 million immigrants crossed the U.S. border illegally, shattering the previous annual record by more than 1 million, according to Customs and Border Protection data.
The internal debate — and Biden's decision, in February, to dramatically curtail access to asylum for people who cross the border illegally — are likely to undermine the administration's efforts to refashion U.S. Immigration and Customs Enforcement into a more progressive institution after four tumultuous years under former President Trump.
Biden has reversed many Trump ICE policies, including mass work site raids, and enacted some new policies, including limiting arrests of pregnant women and expanding "sensitive" areas such as playgrounds where arrests are generally off-limits. Under Biden, ICE has generally avoided high-profile arrests of immigrants in the country illegally, including families, that were more common under Trump.
One of the administration's most significant decisions, however, was winding down the detention of families in ICE facilities.
"The best part of the administration's immigration policy over the first two years is that they ended family detention," Sen. Robert Menendez (D-N.J.), told NBC's "Meet the Press" on March 19. "If the administration does go down this path, I am afraid the president will become the 'asylum denier-in-chief.'"
Former Presidents George W. Bush and Obama used family detention as they, too, struggled with a surge in border crossings, but a court settlement prohibited the detention of children for more than 20 days. Trump sought to detain families indefinitely as part of his hard-line border policy but was blocked in court.
ICE has detained families at two facilities near the border: the South Texas Family Residential Center in Dilley, Texas, which can hold up to 2,400 people, and the Karnes County Family Residential Center near San Antonio since 2014.
During his presidential campaign, in June 2020, Biden tweeted that, "Children should be released from ICE detention with their parents immediately. This is pretty simple, and I can't believe I have to say it: Families belong together."
His administration followed through by initially converting the so-called Family Residential Centers to 72-hour staging centers in March 2021. Previously, families would be detained for weeks after being arrested crossing the border without authorization. The agency stopped housing families in detention by December 2021 and converted both detention centers to holding facilities for single adults.
Under current policy, families have been released into the U.S. as they await a court hearing. Authorities track these migrants using an ankle bracelet monitoring device or mandated check-ins.
In the letter, Durbin pointed to studies that show the negative health effects of family detention on the well-being of children. He also argued that detention has failed in deterring migrants from attempting to cross the border. The implementation of the detention policy corresponded with an increase in encounters of children and individuals in families an average of 57% per year between 2015 and 2019, according to the Department of Homeland Security.
"We understand that your Administration faces significant challenges — particularly in light of Congressional failure to pass immigration reform — to manage an influx of asylum seekers arriving at our southern border," the senators wrote.
"However, the recent past has taught us that family detention is both morally reprehensible and ineffective as an immigration management tool. We look forward to working closely with your Administration on more thoughtful and humane responses to such challenges."
A Border Patrol officer talks to migrants after they crossed the Rio Grande river in Eagle Pass, Texas, Sunday May 22, 2022. The U.S. government has expelled migrants more than 1.9 million times under Title 42, named for a 1944 public health law, denying them a chance to seek asylum as permitted under U.S. law and international treaty for purposes of preventing the spread of COVID-19. President Joe Biden wanted to end Title 42, but a federal judge in Louisiana issued a nationwide injunction that keeps it intact. (AP Photo/Dario Lopez-Mills)
POLITICS
The Democrats' letter will not necessarily find a sympathetic ear in the Oval Office. The end of Title 42, a Trump-era policy set to expire in May that gives border agents the power to expel migrants without a legal process, could lead to a spike in border crossings, some Biden administration officials worry.
The president has sought to end Title 42 but has faced legal challenges from officials in Republican-led states who argue that ending it would result in a surge of migrants to the U.S.-Mexico border. The Supreme Court ordered the administration to keep the policy in place until it rules on the states' lawsuit. The administration, however, plans to allow the public health emergency for COVID-19 that underlies Title 42 to expire May 11. After that announcement, the Supreme Court took arguments scheduled in the case off its docket.
As part of its planning, the administration recently rolled out a policy proposal that would limit asylum access for immigrants who cross into the U.S. without authorization and fail to apply for protections on the way to the southern border.
That proposal will not take effect immediately and will go through a regulatory process to allow public comment.
After that time, the policy is set to be in place for two years following its effective date. It is the latest Biden administration proposal to deter migrants from entering the U.S. without authorization and to bring down the numbers of migrants crossing the southern border.
The U.S. and Canada reached a deal last week to allow each country to turn back asylum seekers who cross the northern border without authorization in another effort to crack down on illegal crossings.
A senior Democratic aide told The Times the administration was making it more difficult for Democrats to negotiate immigration reform, including providing permanent legal status for the roughly 3.6 million Dreamers, or immigrants brought to the U.S. illegally as children who have been shielded from deportation through Obama's Deferred Action for Childhood Arrivals program.
"Rolling out a Trump-inspired transit ban before even demanding that Republicans come to the table to protect DACA recipients is ruining any possibility of compromise on this issue," the aide said.
In January, Biden announced migrants from Cuba, Nicaragua, Haiti and Venezuela would be returned to Mexico and ineligible for a legal entry program if they attempt to cross illegally. Illegal border crossings from those four countries plunged from 84,190 in December to 2,050 in February, according to U.S. Customs and Border Protection data.
Source: The Los Angeles Times