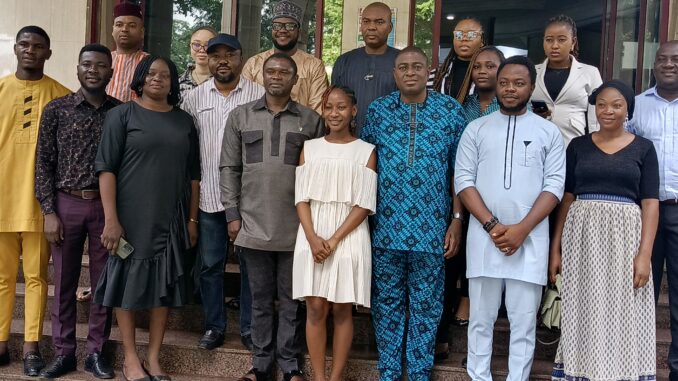 The Nigeria Tobacco Control Alliance (NTCA) has called on the federal and state governments to increase the budget for tobacco control and mass education in Nigeria.
Mr. Akinbode Oluwafemi, the Board Chairman of NTCA, made the call while fielding questions from journalists at a one-day Capacity Building on Tobacco Control budget advocacy event held in Abuja yesterday.
He stated that the budget for tobacco control in Nigeria is abysmally low and emphasized the need for the government to increase the budget for tobacco control.
Mr. Akinbode noted that the issue of budgeting for tobacco control should not be left to the federal government alone; state governments should also begin budgeting and working on tobacco control and mass education as it's critically important.
" Nigerians need to be aware of the risk factors in these lifestyles, such as smoking."
"We are excited by the current government's commitment to increase funding and budgetary allocation to the Federal Ministry of Health, but we are specifically drawing attention to the need for the enforcement of these two laws."
"We are also taking this opportunity to explore how the government can expand the funding sources by looking at regulations. Licensing fees alone do not meet the national standard."
Speaking about taxation, he expressed dissatisfaction that the expected increase in taxation on tobacco products was suspended by the previous administration.
"We urge the current government to reconsider this in the next fiscal year, with the aim of independently funding some of the tobacco control activities outlined in the law and regulations."