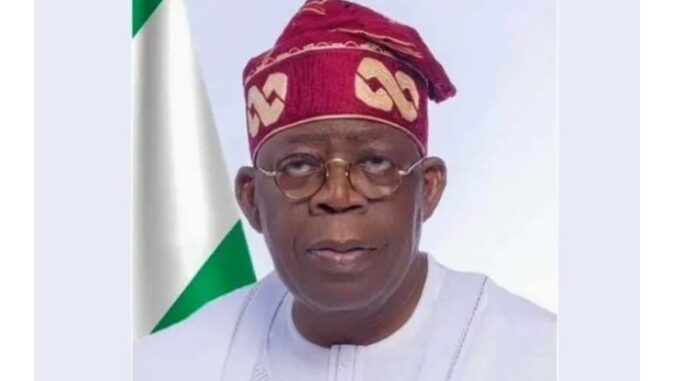 The Contractors Association of Nigeria has sent a Save our Souls (SoS) to President Bola Ahmed Tinubu to save Nigeria's image and prevent what they described as dubious appointment of a Director General for Bureau of Public Procurement.
A statement issued by the Chairman, Contractors Association of Nigeria, Yusuf Abubakar, on Sunday 6th August, 2023, the members of the Contractors Association of Nigeria are making this urgent appeal to the President and Commander- in – Chief of the Nigerian Armed Forces, Asiwaju Bola Ahmed Tinubu to stop an attempt to tarnish the image of his government with a dubious planned appointment of a misfit Director General for the Bureau of Public Procurement (BPP).
"Knowing fully well that in Nigeria, the Bureau of Public Procurement (BPP) is very key to the survival of governance as every ministry and agency of government has to pass through BPP for due process of their procurements and contracts.
"The moment the BPP is subdued, all other due processes in the country is gone. And for it not to be subdued, that is why we are calling on President Bola Ahmed Tinubu not to allow the plot to bypass the laid down civil service process of succession in the public sector, as being planned in cohort with a few top government officials in the Presidential Villa, to succeed.
"The BPP has always being headed by an engineer who is vast in contract and procurement rudiments. Little surprise that a clique who claimed to have the backing of the Presidency is projecting someone who is not an engineer but a graduate of Business Administration to head BPP as Director General.
"Not only that , we had it on authority that someone being projected to the office of the Chief of Staff to the President, Rt. Hon Femi Gbajabiamila, is a Grade Level 10 Officer. And we learnt that this week, he may be announced as Director General. This is an absurdity in the Civil Service in Nigeria.
"The person being projected was demoted from Grade Level 12 to 10 after he was found guilty of misconduct and involvement in fraudulent activities.
"He was transferred by the former DG, Engineer Eze to Owerri after being demoted to Grade Level 10. But now he has found his way back to the head office in Abuja and he is being packaged and being sold to some influential people in the Presidential Villa, particularly, office of the Chief of Staff to the President, as the next Director General of BPP.
"Records of his misconduct and demotion are in his official file till tomorrow. We wondered how a Grade Level 10 officer will suddenly be elevated to such position. Particularly, in the organisation, we have about 8 qualified Directors, who are not only Engineers but have been Directors for four years. There are Deputy Directors and there are Assistant Directors.
"This person has not even risen to the position of a Chief in the Civil Service, but he lied to those packaging him that he is currently a Deputy Director . And we also learnt that he is flaunting his acclaimed friendship with a son of one of the APC topnotch in the Villa," the group said adding that how could such a person be brought to head a monitoring agency that is very key to the development of Nigeria as the DG?.
"This is an anathema to Civil Service rule not only in Nigeria but all over the world.
If such a person becomes DG, God forbid, he will be coming with vendetta and he will destroy that place because every senior officer from Level 12 and above will resign. And how will this help such an agency.
"We know this is without the knowledge of Mr. President and that is why we are raising this alarm. If this should happen, it will a disgrace to President Bola Tinubu and to Nigeria. Because procurement in government offices would henceforth, be done on 'cash and carry' basis.
"That means there will not be competitive tendering again. That means contractors will be getting 'certificate of no objection'. That means a head of an agency of government can sit down in his office and write letters of contract awards to his family members.
"That means there will no more be checks and balances . Checks and balances is very key and that is why the frequency of going to EFCC and ICPC has been reduced. But if they succeeded in installing this person, both the EFCC and ICPC will be preoccupied with cases emanating from the Bureau of Public Procurement.
"Our appeal to President Bola Tinubu is to save his government of embarrassment. We are just beginning a new government in which every Nigerian has a lot of hope. The hope is so high that the government cannot afford to mess up .
"Appointing someone like that as the DG of BPP will not only destroy the image of Mr. President but depict us as a country where people does not know what they are doing. People will not respect us again and we will not be given recognition in the comity of nations.
"We, have no doubt that you are a listening leader, hence our appeal to you to act fast to stop the planned desecration of an highly placed agency of government as the BPP," the group added