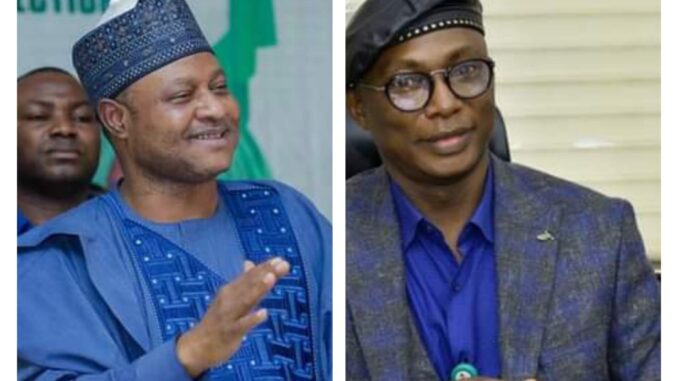 BY Israel Bulus, Kaduna
Group under the auspices of Southern Kaduna Renewed Hope Movement (SKRHM) has appealed to Governor Uba Sani to confirm Mr. Jerry Adams as the substantive Executive Secretary of the Kaduna Internal Revenue Services (KADIRS).
It would be recalled that Mr. Jerry Adams served as Director of the Kaduna Revenue Services under Governor Nasir el-Rufai before his recent appointment as Acting ES of the Agency by Governor Uba Sani.
The group make its appeal in a statement signed on Sunday by its National Coordinator, Yusuf Kanhu, and made available to newsmen in Kaduna.
The group explained that Jerry Adams has played a critical role under Governor Nasir el-Rufai's administration by increasing the State IGR to over N58bn.
The group however decried the lopsided appointments made recently, while calling on the governor to reconsider the pattern of appointments and ensure fairness and equity, particularly towards the Southern Kaduna people.
The group further expressed concern that the recent appointments have not suggested fairness of the diverse population of the people, stressing particularly in terms of religious and regional diversity.
" They point out that in the last three sets of appointees, there has been an apparent lack of balance, with a larger proportion of Muslims and a smaller proportion of Christians being appointed.
The statement also highlights that out of 14 Commissioners, only three are from Southern Kaduna while the majority are from Zone 1 and 2, adding the most recent batch of appointees included only one Southern Kaduna Christian, further reinforcing the group's perception of an unequal representation.
" The group emphasized that Governor Uba Sani should strive to ensure fairness, equity, and conscientious consideration in the distribution of responsibilities and appointments.
" We acknowledge the efforts made by the governor in appointing a few individuals from the Southern Kaduna region, but they assert that more should be done to involve individuals who have contributed to the emergence of the ruling party.
The appeal specifically highlights the role played by Mr. Jerry Adams during Governor Nasir el-Rufai's administration, where he reportedly and significantly contributed to the increase of the state's Internally Generated Revenue (IGR) to over N58 billion.
" His track record and his requisite experience are suitable for the position of the Executive Secretary of KADIRS.
End.