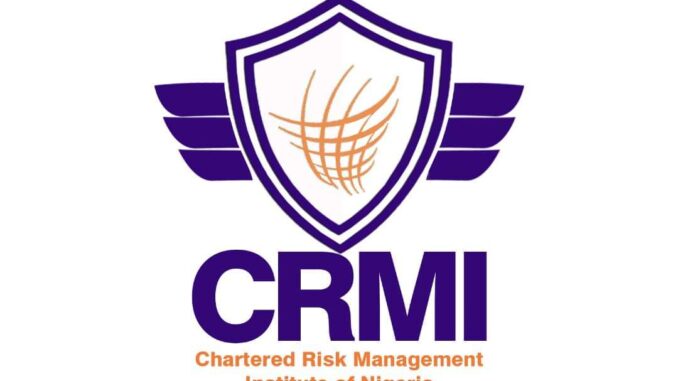 The Chartered Institute of Loan and Risk Management of Nigeria (CILRMN), has said it is in discussion with the federal government on the establishment of Risk Management Commission (RMC).
CILRMN President, Dr. (Mrs) Harriet Akubuiro, disclosed this yesterday in Port Harcourt, while speaking at a one-day fast-track executive upgrade professional training, with the theme: "Practical Path yo Accountability and Risk Management."
The event also featured the induction of new members into the institute as well as the inauguration of the patrons and executives of the Rivers State chapter of the institute.
Akubuiro said: "I am also happy to inform you that your Institute is presently working with the federal government of Nigeria on the need for the establishment of Risk Management Commission at both the federal and state levels of government.
"The commission will among other things, function as a regulatory organ in identifying, assessing, planning, preparing and mitigating risks at all levels as well as designing a risk agenda and a risk framework for Nigeria."
She expressed regrets that no leader in the country has been involved in finding ways to managing risks in the country.
The CILRMN President said: "Risk is in everything. Every corporate body needs to know to to mitigate risk. What is killing Nigeria is that there is no leader involved in the manage risks.
"In your house, husband needs to know how to manage risk; the wife needs to know how to manage risk. We need to take time, identify and know how to manage our risks."
Delivering a lecture titled: "Assessing Environmental, Social and Governance Risk: A Trendy Way of Mitigating Organisational Risks", a lecturer in the University of Port Harcourt, Dr. Okocha Friday, said due the effects of climate change, some species of wildlife will go into extinct in Nigeria in next few years.
Okocha said: "It is estimated that there are less that 50 lions in Nigeria. This is associated to climate change and it indicates that in few years, certain species of the wild life will go into extinct.
"Deforestation lead to higher level of air pollution. Trees naturally absorb a certain amount of harmful gases. Air pollution can cause heart disease, lung cancer, respiratory disease and long-term damage to organs. It may also cause birth defects."