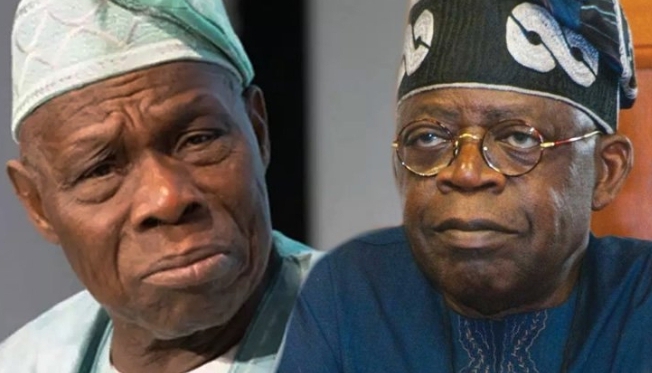 Former Nigerian President Olusegun Obasanjo recently voiced his skepticism about President Bola Tinubu's promise of a fully operational Port Harcourt Refinery by December 2023.
This challenge raises critical questions about the efficiency and future prospects of Nigeria's refinery sector.
The Port Harcourt Refinery, crucial to Nigeria's energy production, is currently undergoing a substantial overhaul funded by a $1.5 billion loan from AfricaExim Bank.
This ambitious endeavor aims to enhance the refinery's capacity and efficiency, but it has raised doubts in the mind of the former president.
In a revealing interview with The Cable Online Newspaper, Obasanjo recalled a pivotal meeting during his presidency with representatives from Shell.
In this meeting, he proposed the idea of handing over the management of Nigeria's refineries to the oil giant.
Shell's response to Obasanjo's proposal shed light on the challenges plaguing Nigeria's refinery sector.
The Shell representative cited four compelling reasons for declining the offer:
Focus on Upstream Profit: Shell's primary source of revenue lies in upstream operations, making refinery management a secondary concern.
Downstream as a Service: Shell engages in downstream or retail activities primarily as a service rather than a core business.
Economic Viability: The global trend among companies is to invest in larger refineries due to the economic complexities associated with smaller ones.
Corruption Concerns: Shell expressed apprehension about the pervasive corruption within the Nigerian refinery system.
Obasanjo's hopes for refinery revival were briefly rekindled when prominent Nigerian entrepreneurs Aliko Dangote and Femi Otedola expressed interest in purchasing a 51 percent stake in the Port Harcourt and Kaduna refineries.
They offered $761 million for this endeavor, raising optimism about a more efficient and privately managed refinery sector.
Tragically, this potential solution was short-lived as President Umaru Yar'Adua canceled the sale, returning the refineries to the Nigerian National Petroleum Corporation (NNPC).
This decision marked a missed opportunity to alleviate the burden on the government and rejuvenate the refinery sector.
Today, Nigeria's refineries remain in a state of disrepair, struggling to meet domestic energy demands efficiently.
Obasanjo's concerns about government ownership continue to resonate, highlighting the need for comprehensive reforms and investments to transform Nigeria's refinery sector.