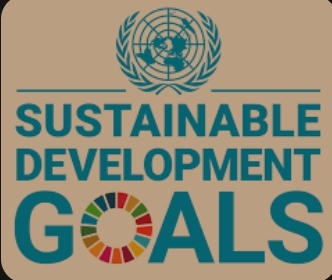 In a triumphant stride towards progress, the Campaign For Advancement of Nigeria (CFAN) vehemently debunks and discredits the recent claims cast upon the remarkable accomplishments of Princess Adejoke Orelope-Adefulire in her role as the Senior Special Assistant to the President overseeing Sustainable Development Goals (SDGs).
CFAN swiftly brushes aside these assertions as a mere concoction of ignorance, animosity, and jealousy.
Responding with an assertive voice, Barth Osondu, the spokesperson for CFAN, delivers a resolute statement that sharply counters the unverified and unsupported proclamations propagated by an anonymous figure, Ogbeni William Odewale, allegedly affiliated with the enigmatic New Nigeria United Forum.
CFAN boldly states that these allegations are not only unfounded but also bear testimony to the group's lack of understanding and their sense of desperation.
The disjointed nature of their claims accentuates their shallow grasp of SDG implementation.
Leaving no room for ambiguity, CFAN vehemently condemns the malicious intent behind the group's attempt to undermine Princess Adejoke Orelope-Adefulire's outstanding achievements and contributions to driving the SDGs during her tenure as the Senior Special Assistant.
These accomplishments have garnered widespread acclaim both domestically and internationally, culminating in an SDGs Award bestowed upon her by none other than the United Nations.
The indomitable prowess of Princess Orelope-Adefulire is unequivocally displayed.
From the years 2016 to 2023, the Office of the Senior Special Assistant to the President on SDGs (OSSAP-SDGs) adeptly ingrained the SDGs into Nigeria's fabric through a series of strategic initiatives and meticulously crafted programs.
Under her visionary leadership, Nigeria spearheaded independent country-led evaluations of SDG-3 (promoting quality health and well-being for all) and SDG-4 (ensuring inclusive education and lifelong learning for all).
This pioneering endeavor positioned Nigeria as the flagship of the Global South, being the first nation to embark upon such an evaluation.
This momentous step underscores the nation's unwavering commitment to informed decision-making and sustainable development.
Moreover, Princess Orelope-Adefulire's influence extended far beyond national borders.
She took the lead in securing Nigeria's sponsorship of United Nations resolution A/77/L.64, which champions the enhancement of voluntary national reviews through country-led evaluations.
The resolution garnered backing from multiple countries, including global giants like Russia, China, Jamaica, Senegal, and South Africa, underscoring Nigeria's international standing and dedication to robust mechanisms for monitoring global SDG progress.
CFAN further underscores that Princess Orelope-Adefulire's strategic acumen, collaborative partnerships, and innovative initiatives have propelled Nigeria to the forefront of SDG implementation.
Her leadership is encapsulated in the delivery of two Voluntary National Reviews (VNRs), the conceptualization of a comprehensive National Implementation Plan for SDGs, and the creation of the Integrated SDGs Simulation Model (iSDG Model), an analytical and strategic tool designed to guide SDG implementation at both national and sub-national levels.
Refuting the unfounded accusations of the anonymous group, CFAN prominently highlights the beneficiaries of the 300 housing units and associated infrastructure in Borno State, alongside the impactful creation of 120-bed Mother and Child Centres at various locations.
"In contrast to the vague assertions of the faceless group, Princess Orelope-Adefulire personally initiated and oversaw the construction of 43 Mother and Child Centres spanning the nation.
These centres, comprising 10 units of 120-bed facilities and 33 units of 100-bed facilities, stand as beacons of health and life preservation for mothers and children alike.
The unwavering commitment extends further with the introduction of 27 units of cutting-edge 80-bed hospitals and 195 units of Primary Healthcare Centres. Notably, under her guidance, OSSAP-SDGs facilitated the distribution of 7,464 specialized hospital beds across various healthcare establishments nationwide, among an array of other transformational projects."
"Records firmly indicate that between 2017 and 2022, OSSAP-SDGs, under the visionary leadership of Princess Orelope-Adefulire, undertook the construction, refurbishment, and furnishing of over 9000 classrooms across Nigeria's 360 Federal Constituencies.
This monumental effort was primarily orchestrated to support SDG-4 and its interconnected objectives.
Additionally, her fervent dedication to empowering the youth, fostering job creation, and alleviating poverty, as encapsulated in SDGs 1, 2, 8, and 10, translated into substantial investments in Vocational and Skills Acquisition Centres countrywide, with 66 such facilities being impeccably established."
"Crucially, it is imperative to acknowledge that these monumental investments and strategic projects were meticulously designed to expedite Nigeria's journey towards SDG achievement.
The resounding success of Princess Orelope-Adefulire and her proficient team resonates not only within national discourse but reverberates honorably across international platforms as well."
In light of these unequivocal achievements, CFAN emphatically dismisses the futile endeavors of the unidentified group to cast a shadow on Princess Orelope-Adefulire's monumental triumphs.