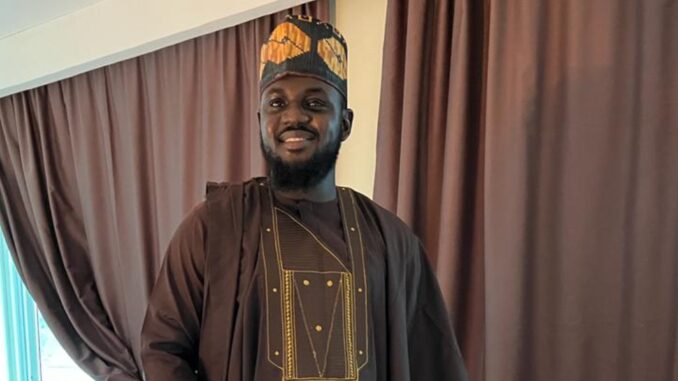 An All Progressive Congress (APC) chieftain, Hon Buraimoh Peter Folajimi has , has called on federal government and other critical stakeholders for greater investment in the Nigerian youths for societal transformation, noting that when given the right support, the energy and creativity of young people could accelerate development.
Buraimoh said this in a statement issued in commemoration of the International Youth Day and made available to journalists in Abuja on Saturday.
The youth advocate for Inclusion in governance said "It is obvious that the right investment in youths would not only build resilient nations, but create conditions that support economic growth and social stability," he added.
He explained that the youth demography is often perceived as instruments of social and economic instability, crime and delinquency, adding that if potential were adequately harnessed, transformation would be a constant occurrence.
"We have lost our values as a nation just because everybody have a quick money mentality. We need to change that narrative because if we do not get it right, I feel sorry for Nigeria and added that everyone need to work together to put Nigeria on the right path."
Buraimoh said as a youth, we must ensure and center our conversations about the election mostly formed by issues and ensure we debate on them. Let us however avoid debates on social vices that make divided.
He explained that National Cohesion and peace is very important because without peace, there will be no sustainable development. He therefore called on Nigerians to note that intergenerational solidarity is first being patriotic to Nigeria.
"We need to create our economy by ensuring that you take full responsibility for that little responsibility that has been given to you in your workplace or the marketplace. We need to ensure that we also contribute to the economy by creating value by bringing those ideas".