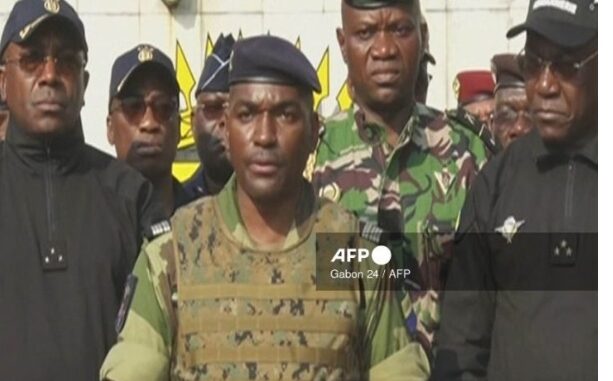 By Tambaya Julius
In a historic turn of events, Gabonese General Brice Oligui Nguema has been inaugurated as the interim president, ending an astonishing 55-year reign of the Bongo dynasty.
This significant development signifies a new chapter in Gabon's political landscape, promising hope, change, and a commitment to democracy.
The extraordinary coup led by General Brice Oligui Nguema has brought Gabon to a pivotal crossroads.
For over half a century, the Bongo dynasty held sway, but now, the nation stands on the cusp of a transformative period.
This coup, while unexpected, offers a unique opportunity for Gabon to reshape its destiny.
As General Oligui assumes the role of interim president, he solemnly pledges before God and the Gabonese people to safeguard the republican regime.
His commitment to democratic values is unwavering, and he has assured the nation of his intent to organize elections in the near future, marking a crucial step towards genuine representation.
The transition period following the coup remains a critical juncture for Gabon.
General Oligui, recognizing the challenges ahead, is dedicated to steering the nation towards stability, inclusivity, and transparency.
This period allows Gabon to heal and rebuild, ensuring a brighter future for all citizens.
One of the cornerstones of General Oligui's vision is fostering unity among Gabonese citizens.
Inclusive dialogue and cooperation will be essential to bridge divides and create a stronger, more harmonious Gabon.
The international community watches closely as Gabon undergoes this transformative phase.
Nations around the world express their support for Gabon's journey towards democracy, underscoring the importance of this transition not only for Gabon but for the entire African continent.
Gabon's allies and partners are eager to collaborate in this new era.