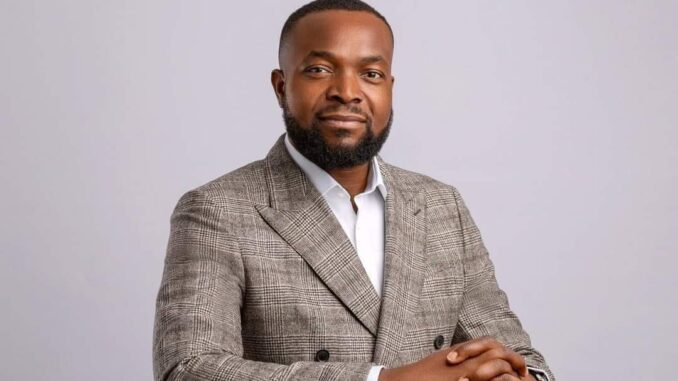 Senator Abdulfatai Buhari representing Oyo North Senatorial District, on Saturday, tackled a ministerial nominee, Bosun Tijani, over a non-patriotic tweet he posted over four years ago.
The lawmaker quizzed Tijani, one of the 48 ministerial nominees of President Bola Tinubu, when he appeared before the Senate for screening today.
"On the 21st of July 2019, Dr Bosun tweeted against Nigeria that he does not appreciate the Nigerian passport and Nigeria as a nation," the Oyo Senator said after 46-year-old Tijani, an Information Technology expert, read his profile to the lawmakers.
The lawmaker asked the nominee to clarify whether he still believes in Nigeria and the country's passport.
Addressing the Senate, Tijani said he is very passionate about Nigeria and he is committed to the country's development. The nominee said he tweeted as a result of a frustrating experience he had with the Chinese Embassy.
"I tweeted in anger," the ministerial nominee from Ogun State admitted.
Senator Ishaku Abbo representing Adamawa North Senatorial District immediately rose to Tijani's defense, saying that the nominee tweeted out of a mixture of frustration and love for Nigeria.
Also, Senator Solomon Adeola from Ogun West Senatorial District defended the nominee from his state, saying his "youthful exuberance" and "shortcoming" should be forgiven.
Adeola, who chided the nominee, said Tijani has what it takes to use his skills to develop Nigeria's IT industry, saying the baby should not be thrown away with the bath water.
EndSARS Protester?
However, Tijani's prolonged tough moment was not yet over before the lawmaker as the Senate Minority Leader representing Plateau North Senatorial District, Simon Mwadkwon, read another "non-patriotic" by Tijani which was posted sometimes in 2021.
Similarly, Senate Majority Leader representing Ekiti Central Senatorial District, Opeyemi Bamidele, described Tijani as an "EndSARS protester".
Bamidele said his daughter also protested police brutality and extrajudicial killings in October 2020.
He said said Tijani was trying to speak for his generation and should not be haunted for the tweet.
The Senate Leader said Tinubu wants to work with young people like Tijani to bring harmonise their ideas for the betterment of the country.
Bamidele asked youths to learn from Tijani's situation and thereafter urged his colleagues to forgive the nominee.
The nominee subsequently apologised for his non-patriotic tweets and Senate President Godswill Akpabio said his apology was accepted.
"We are all fathers and we cannot throw the baby away with the bath water…On behalf of the Senate, I want to accept your apology," Akpabio said and asked the nominee to take a bow.