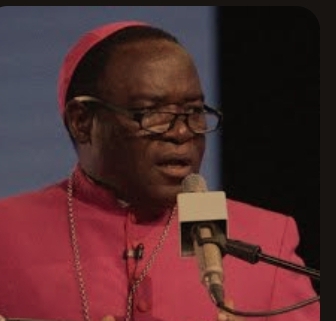 By Abubakar Yusuf
In an effort to foster stronger political engagement, the Bishop Mathew Kukah of Sokoto Diocese Centre, the driving force behind Component III of the European Union Support to Democratic Governance in Nigeria (EU-SDGN) initiative, is orchestrating a crucial Validation session for political parties.
This session aims to thoroughly examine the initial draft report resulting from the recent Needs Assessment conducted over the past several months.
On the 8th of September 2023, the Rock View Hotel Royale in Abuja will play host to a pivotal event – the Validation Session organized by the Bishop Mathew Kukah of Sokoto Diocese Centre.
This session brings together representatives from diverse political parties who have meticulously reviewed the preliminary draft report and are prepared to offer their valuable insights.
The EU-SDGN initiative, particularly Component III, has a clear-cut mission. It strives to bolster pluralism, fortify internal democracy, and promote equity within Nigeria's intricate political party ecosystem.
This project stands as a testament to the collaborative efforts of various partner organizations, including NDI, IRI, and fellow EU-SDGN affiliates.
As we approach September 8, 2023, anticipation builds for the Validation Session at Rock View Hotel Royale, Abuja.
This event represents a pivotal moment in Nigeria's political landscape, with political parties coming together to shape the future of democracy, inclusivity, and equity.
The European Union Support to Political Parties (Component III) takes centre stage as a driving force behind this transformative initiative. With a focus on nurturing pluralism,
strengthening internal democratic processes, and ensuring equity within political parties, it charts a path towards a more vibrant and inclusive political arena.
This initiative stands as a testament to the power of collaboration.
Partner organizations like NDI, IRI, and fellow EU-SDGN allies join hands to steer Nigeria's political landscape towards a brighter and more democratic future.
The Validation Session on September 8, 2023, promises to be a turning point in Nigeria's political narrative.
By actively participating in this event, political parties demonstrate their commitment to a more inclusive, equitable, and democratic political system.
The EU-SDGN's Component III, with its emphasis on pluralism and internal democracy, serves as a guiding light, illuminating the path towards a brighter future for Nigerian politics.
Together with dedicated partner organizations, this collaborative effort will undoubtedly leave a lasting impact on the nation's political landscape.