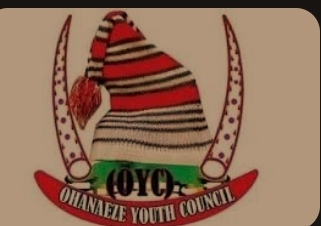 By Tambaya Julius
The Ohanaeze Youth Council (OYC), prominent sociocultural organization representing the Igbo community globally, has undertaken a mission to assess the aftermath of the destruction caused by Governor Hope Uzodinma's actions.
Various establishments including All Seasons Hotel, Mimi Relaxation Place, and Havana Cinema have fallen victim to the perceived adversarial moves by the government and its officials.
This incident has raised concerns about the impact on economic progress and tourism potential within Imo state.
Speaking on-site at the premises of All Seasons Hotels in New Owerri on August 16, 2023, Comrade Igboayaka O Igboayaka, the National President General of OYC, expressed deep regret over what he termed the tyrannical and bloodthirsty actions of Governor Hope Uzodinma's administration.
He alleged that these actions seem to be driven by political vendetta rather than a genuine commitment to the development of the state.
Comrade Igboayaka O Igboayaka highlighted that Governor Hope Uzodinma's approach appears detrimental to Igbo economic development.
He emphasized that the governor lacks a substantial footprint in Imo state or the broader Igbo community, as he has failed to create significant employment opportunities for the youth.
This is in stark contrast to figures like Evangelist Myke Ikoku, the Chief Executive Officer of All Seasons Hotel, Mimi Relaxation Place, and Havana Cinema center, who have contributed to job creation by employing over five hundred direct and indirect staff.
Evang. Myke Ikoku stands out as a noteworthy entrepreneur, having relocated his businesses from the Southwest to Igboland.
His actions align with the philosophy of "Aku Ruo Ulo" an Igbo principle centered on contributing to local growth and prosperity.
Despite being a People Democratic Party (PDP) chieftain and initially supporting Governor Hope Uzodinma, he distanced himself when he found the administration's conduct to be incompatible with his values.
One of the issues at hand is the destruction of the premises of businesses like All Seasons Hotel, Mimi Relaxation Place, and Havana Cinema.
These establishments, managed by Evang. Myke Ikoku, have played a pivotal role in employing a significant number of Imo youths.
The destruction of such enterprises raises questions about the government's commitment to fostering a business-friendly environment and supporting employment generation.
The allegations against Governor Hope Uzodinma's government extend beyond economic concerns.
The administration has been criticized for its focus on political vendettas rather than initiatives that genuinely benefit the youth.
This sentiment is echoed by the Ohanaeze Youth Council, which calls upon progressive and unemployed Imo youths to scrutinize Governor Hope Uzodinma's policies ahead of the upcoming November 11th Governorship election.
The stakes are high, as the choices made in this election could either address the concerns of rampant unemployment and poverty or perpetuate a climate of economic stagnation and insecurity.
The OYC urges Imo youths to take an active role in shaping the state's future, as their votes can either usher in positive change or prolong the challenges they currently face.
As the Imo state Governorship election approaches, the spotlight remains on Governor Hope Uzodinma's governance style and its implications for the state's economic landscape.
The actions and choices made today will determine whether Imo state emerges as a thriving hub of economic opportunity or continues to grapple with the shadows of unemployment and stagnation.