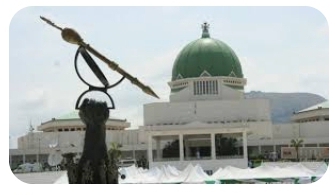 By Tambaya Julius, Abuja
The Nigerian Senate has taken a momentous step towards combatting the soaring rates of unemployment in the country.
A motion sponsored by Senator Moro Abba Patrick from Benue South prompted the Senate to consider eliminating age limits as a prerequisite for job seekers.
This move comes in the wake of an economic downturn, where age constraints have exacerbated the unemployment situation.
Senator Moro highlighted that the imposition of age limits by employers violates Chapter 4, Section 42 (2) of the Constitution of the Federal Republic of Nigeria, 1999 (as amended).
This constitutional section guarantees every citizen the right to freedom from discrimination.
By enforcing age restrictions, employers engage in employment discrimination, particularly impacting unemployed graduates.
The current predicament faced by Nigerian youth is disheartening.
Many qualified, skilled, and eager-to-work individuals, despite holding higher degrees such as Masters, remain unemployed due to age barriers set by employers.
Unemployed graduates, desperate for opportunities, often resort to age fraud, falsifying their birth dates to appear within the employable age range.
An ironic discrepancy in the system emerges as Nigerian graduates are allowed to participate in the National Youth Service Corps (NYSC) program until the age of 30.
However, afterward, they are deemed ineligible for employment solely based on their age.
This scenario stands as a blatant violation of fundamental human rights.
Some Senators expressed support for the motion, urging employers to remove age limits from job adverts to prevent fraudulent practices, others, like Senator Adams Osiomhole, held differing opinions.
Osiomhole argued that mandating employers to remove age limits would be unconstitutional, as employers are best positioned to determine the qualities needed for their respective job roles.
The Senate has directed the Federal Ministry of Labour and Employment and Productivity to formulate policies that promote equality of opportunity and treatment in accessing employment at all levels.
Additionally, the Civil Service Commission and the Head of Service have been urged to address issues of discrimination experienced by job seekers.