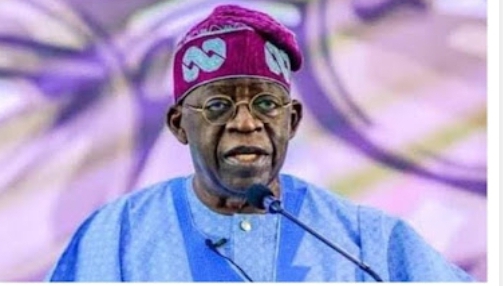 In a bid to address the concerning issue of fatal boat incidents across Nigeria, President Bola Tinubu has taken decisive action.
Recent boat accidents in Niger and Adamawa States, resulting in significant loss of life, have prompted him to order a thorough investigation.
Tragedy struck in Mokwa Local Government Area (LGA) of Niger State, claiming the lives of at least 30 people in a recent boat mishap.
Similarly, Gurin village in Fufore LGA of Adamawa State mourns the loss of 11 lives in another boat accident.
These incidents serve as a stark reminder of the pressing need for improved safety measures.
President Tinubu extends heartfelt condolences to the families affected by these unfortunate events.
He stands in solidarity with the governments and people of Niger and Adamawa States, who wasted no time mobilizing emergency response teams and volunteers to assist the victims.
The President also wishes a swift recovery to those injured in these incidents.
Recognizing the gravity of the situation, President Tinubu has directed various government agencies, including law enforcement, maritime safety, and transportation safety authorities, to work closely together.
Their mission is to identify the root causes of these preventable disasters and hold accountable any regulatory or safety lapses.
In line with his commitment to safety, President Tinubu has instructed a comprehensive review of safety measures and a strict enforcement of existing laws governing boating activities in Nigeria.
The aim is to prevent such tragic incidents from occurring in the future.
Boat accidents have been a persistent concern, with more than 3,133 lives lost in the last decade due to head-on collisions, speeding, and overloading.
Notably, Niger, Rivers, and Bayelsa states have witnessed the highest number of such incidents.
Coastal areas of Rivers and Bayelsa states alone account for over 557 deaths, with 112 individuals still unaccounted for.
Niger State has also witnessed 24 boat accidents since 2013, resulting in the tragic loss of over 332 lives, including women and children.
One particularly harrowing incident dates back to March 15, 2013, when the National Emergency Management Agency reported the capsizing of a boat off the coast of Calabar, Cross River State.
This disaster claimed nine lives, and an additional 117 individuals were declared missing.
The boat, carrying over 166 persons, was transporting illegal immigrants destined for Gabon.
The comprehensive investigation and subsequent measures aim to prevent further tragedies and bring about lasting change in boating safety across Nigeria.