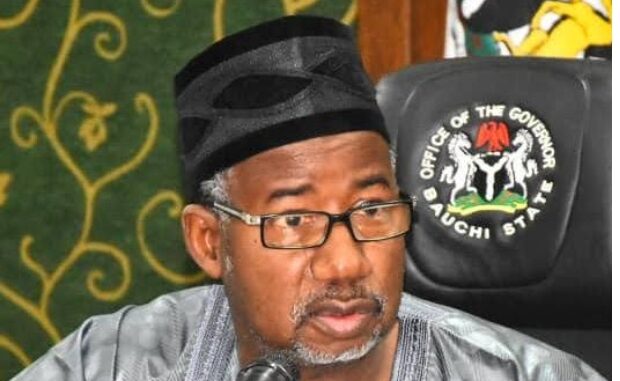 In a bid to swiftly address the repercussions of the Federal Government's fuel subsidy removal, Governor Bala Mohammed of Bauchi State has taken a proactive step by establishing a dedicated palliative distribution committee.
This committee, led by the state's Deputy Governor, Mohammed Jatau, holds a crucial mission: to expedite the implementation of the Federal Government's palliative program.
The newly formed committee comprises members from various sectors, including:
1. State Ministry of Humanitarian Affairs
Ministry for Local Government and Chieftaincy Affairs
2. Youth and Sports Development
Organized Labour
3. Religious and Community Leaders
This diverse composition ensures a holistic approach to addressing the needs of the population affected by the fuel subsidy removal.
The committee's mandate extends to various aspects of public welfare.
Notably, it is tasked with:
Payment of Allowances: Ensuring timely disbursement of allowances to civil servants, providing financial relief during these challenging times.
Gratuities and Pensions: Facilitating the payment of gratuities and pensions to retirees and pensioners, guaranteeing financial security to those who have served the nation.
Enhanced Transportation Services: Improving transportation services to enhance accessibility and mobility for all citizens.
Procurement of Food and Non-Food Items: Acquiring essential commodities to address immediate needs, ensuring food security and the availability of necessities.
Governor Bala Mohammed reaffirms the government's commitment to transparency and justice in the distribution process.
He emphasizes collaboration with all stakeholders, particularly traditional institutions, to guarantee fairness and accountability.
Governor Mohammed's administration remains steadfast in its commitment to establishing sustainable palliative programs.
These initiatives are designed not only to mitigate the effects of fuel subsidy removal but also to address emerging challenges facing the state.
As Bauchi State takes the lead in proactive governance, its efforts promise to set a positive precedent for similar initiatives nationwide.
With a diverse committee composition and a comprehensive scope of assistance, the state is poised to efficiently address the challenges posed by the removal of fuel subsidies, all while upholding transparency and justice in the process.