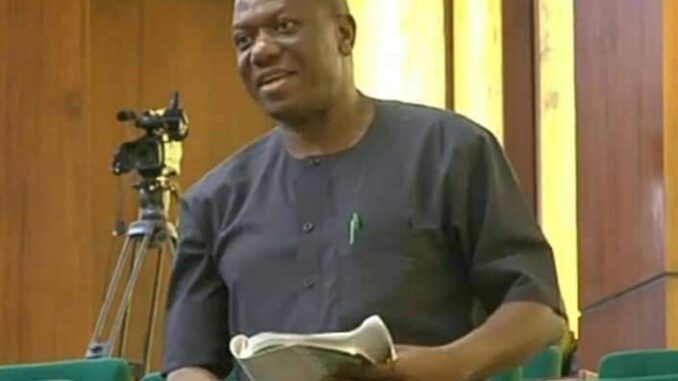 The National Information Technology Development Agency, NITDA, has agreed to deploy a Digital Economy Centre, DEC, in Kafanchan, headquarters of Kaduna South Senatorial District to facilitate digital services.
This followed a letter written to the Agency by the Senator representing the Zone in the 10th Senate, Barr. Sunday Marshall Katung, requesting for the construction of a 300 capacity women and youth training centre in Kafanchan.
A copy of the letter dated 18th July, 2023 and sighted by Salama News revealed that five different secondary schools within the Senatorial zone where recommended as the project site, of which Government Secondary School, Kafanchan, in Jema'a Local Government Area was chosen by the Agency.
Recall that the Senator during his campaigns in the build-up to the 2023 general elections, said if elected, he will build and equip women and youth training centre, as well as create ICT centres across the Senatorial District.
In a letter which was addressed to the principal of Government Secondary School Kafanchan, dated 7th August, 2023 and signed by the Head Project Management Unit of NITDA, Mohammed Saidu Kumo on behalf of the Director General and CEO, the Agency said the intervention project when completed, will facilitate access to digital services such as e-learning.
It said the Digital Economy Centre comprises computers, internet connectivity, Local Area Network, e-learning solution, solar-powered inverter, generator, among others. This will enable students to have access to digital resources and improve their learning experience.
The letter also directed the school to appoint a liaison officer for correspondence and ensure utmost cooperation with the Agency and the Contractor during the execution of the project.
#END