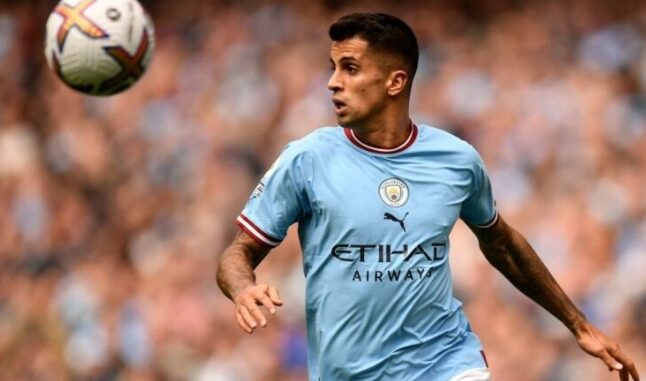 In the midst of the transfer season, Manchester City's Joao Cancelo has reached a breakthrough in negotiations with Barcelona.
The Portuguese defender has agreed to personal terms, making a potential summer move to the Catalan giants more likely.
As the talks between Barcelona and Manchester City progress, the clubs are exploring ways to structure the deal for Cancelo's transfer.
Barcelona aims to bolster their right-back position, and they plan to utilize some of the funds generated from the anticipated departure of Ousmane Dembele.
Although the details of how Barcelona will incorporate Cancelo into their squad remain uncertain, reports suggest that he could join the club on a loan basis.
It's worth noting that Cancelo had a loan spell at Bayern Munich during the latter part of the previous season, but he has since returned to Pep Guardiola's squad at Manchester City.
Guardiola, while speaking to reporters, remained guarded about Cancelo's future with the club.
He acknowledged Cancelo's significance to the team in the past and confirmed his presence in the pre-season tour.
However, the coach refrained from giving any definitive statements, leaving the possibility of a transfer open.
With the potential transfer on the horizon, football enthusiasts are eagerly awaiting further updates on Joao Cancelo's move to Barcelona.
As negotiations continue, it's clear that both clubs are determined to find a resolution that satisfies all parties involved.