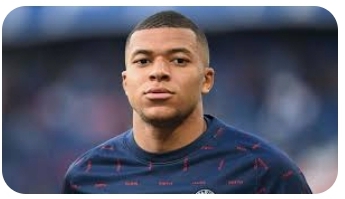 By Tambaya Julius, Abuja
Amidst the swirling rumors about Kylian Mbappe's future, Barcelona finds itself in the midst of speculations they never initiated.
Reports claiming that PSG has accepted a world-record offer from Saudi Arabia's Al Hilal for the French superstar have left many astir.
Moreover, the French club's openness to loan moves has further fueled the frenzy.
Several clubs, including Manchester United, Tottenham Hotspur, Chelsea, and Inter, have reportedly reached out to PSG regarding a potential deal.
However, Barcelona, whose financial situation currently restricts major expenditures, internally dismissed these reports with amusement.
According to sources, the Spanish club shows no interest in Mbappe and did not disclose any such information.
Barcelona's President, Joan Laporta, may harbor desires of securing Mbappe's signature, but the club's economic predicament makes such a pursuit impractical.
Despite the allure of having Mbappe don the Blaugrana jersey, financial constraints pose a significant hurdle.
Speculations suggest that PSG's intention behind these reports is to create urgency and prompt Real Madrid into making a bid this summer.
By doing so, they aim to avoid losing Mbappe on a free transfer next summer.
However, the only genuine interest seems to come from Saudi Arabia, a move that Mbappe allegedly does not find enticing.
With Barcelona distancing itself from the Mbappe saga, the spotlight falls on Real Madrid.
The Parisian club's tactics may force Real Madrid into action sooner rather than later, as they must now decide whether to pursue the coveted player in this transfer window or risk losing him to Saudi Arabia or another competitor next year.
As the transfer window unfolds, the Kylian Mbappe saga continues to captivate football fans worldwide.
While Barcelona has humorously brushed aside any association with the player's potential transfer, PSG's moves have set the stage for a thrilling showdown with Real Madrid.