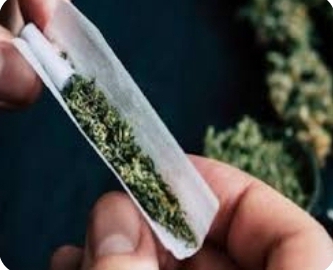 By Tambaya Julius
The Bahamas government is on the verge of a groundbreaking shift in its stance on marijuana legislation.
Their comprehensive plans encompass legalization for religious and therapeutic applications, coupled with the decriminalization of minor possession.
The potential impact of these reforms extends beyond spirituality and well-being; it could significantly bolster the nation's tax revenue.
If the bills currently under consideration are passed, the Bahamian government will embark on a pioneering journey.
It involves granting licenses for the cultivation, transportation, and sale of marijuana exclusively for religious or medical purposes, with a focus on Bahamian-owned businesses.
Simultaneously, licenses for cannabis research, testing, and manufacturing will be bestowed upon companies that maintain at least a 30% Bahamian ownership stake, according to insights provided by the Associated Press on Friday.
It's crucial to note that the proposed legislation maintains a clear distinction: marijuana sales for recreational purposes would remain illegal.
However, individuals found in possession of less than 30 grams would face a modest $250 fine instead of a burdensome criminal record, marking a significant shift in the country's stance on possession charges.
Attorney General Ryan Pinder, in a recent press conference, emphasized that those wishing to employ marijuana for spiritual reasons will be restricted to the premises of licensed religious institutions.
This provision highlights the government's commitment to accommodating diverse spiritual practices within the framework of the law.
The Bahamas, known for its strong Christian influence, is a nation of diverse spiritual and cultural beliefs.
While more than 90% of the population identifies as Christians, there are pockets of Rastafarians who consider cannabis central to their religious rites.
The move towards legalization recognizes and respects this cultural diversity, striking a balance between mainstream religious beliefs and alternative practices.
This groundbreaking decision by the Bahamas government aligns with broader regional discussions.
In 2018, leaders from 19 Caribbean countries, including the Bahamas, Barbados, Haiti, and Jamaica, convened to reconsider the legal status of marijuana.
The outcome of these discussions paved the way for decriminalization in Antigua and Jamaica, acknowledging personal usage.
Meanwhile, the US Virgin Islands went a step further, permitting both recreational and religious usage earlier this year.
The potential tax benefits and the broader regional context make this an issue of significant national and regional importance.