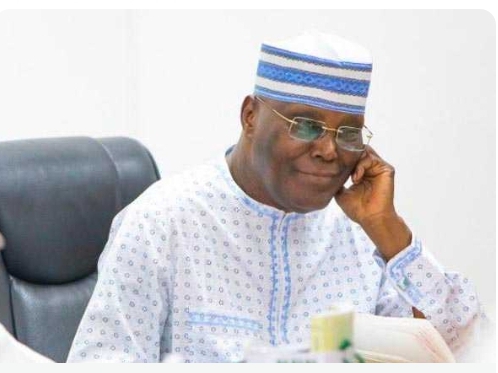 The 2023 presidential election was undoubtedly one of Nigeria's most fiercely contested political battles.
Atiku Abubakar, a seasoned politician with a history of vying for the presidency, locked horns with Bola Tinubu, a prominent figure within the APC.
The election culminated in the declaration of Tinubu as the winner by the Independent National Electoral Commission (INEC).
Atiku Abubakar's Notice of Appeal is a comprehensive document that outlines 35 distinct reasons why he believes the verdict of the Presidential Election Petition Court (PEPC) should be overturned.
These grounds encompass various legal and procedural aspects, revealing the depth of his challenge.
Non-compliance with Electoral Act, 2022: Atiku contends that the PEPC failed to nullify the presidential election held on February 25 due to non-compliance with the Electoral Act, 2022.
Citing evidence presented during the tribunal proceedings, he argues that INEC conducted the election based on grave and gross misrepresentation, contravening the principles of the Electoral Act 2022 and the "doctrine of legitimate expectation."
Error and Miscarriage of Justice: Atiku accuses the PEPC of committing grave errors and miscarriages of justice in its findings and conclusions.
He asserts that the court's decisions do not accurately represent the true grounds of his petition.
Setting Aside the PEPC Findings and Conclusions: In his appeal, Atiku calls upon the Supreme Court to set aside the entire set of findings and conclusions made by the PEPC.
This is a pivotal aspect of his challenge, as it seeks to reevaluate the entire judicial process that led to Tinubu's declaration as the victor.
Atiku Abubakar's decision to take his case to the Supreme Court carries significant implications for the 2023 presidential election outcome.
If the apex court decides in his favour, it could potentially reshape the political landscape, leading to a reevaluation of the election results and a reconsideration of the declared winner.
As Atiku Abubakar's appeal makes its way to the Supreme Court, Nigeria watches with bated breath.
The outcome of this legal battle will not only determine the fate of the 2023 presidential election but also set precedents for future electoral disputes.
With 35 compelling grounds, Atiku's challenge promises to be a landmark event in Nigerian political history.