The Geo-Strategic Study Tour (GSST) for participants of Course 7/2023, Army War College Nigeria (AWCN) has come to a successful conclusion.
The members of the course had the opportunity to visit Algeria, Morocco, Togo, and Uganda as part of the GSST.
Yoruba Elders Endorses Bamidele as Senate Leader
The theme of the tour was "Protection of Critical National Assets and Infrastructure of National Defense." The tour took place from June 10 to 17, 2023, with the aim of enhancing participants' understanding the nexus between geo-political mechanisms and the foreign policy posture of Nigeria with countries within and outside the sub-region.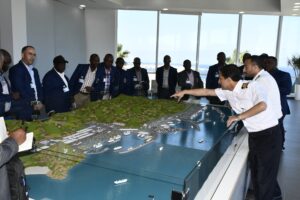 Additionally, it sought to expose them to Nigeria's sphere of influence within its geo-strategic environment.
During the tour, the participants visited various military establishments, including training centers, command headquarters, and critical infrastructures of other nations. They engaged in discussions with senior military officers, exploring operational challenges and drawing insights from their experiences. The participants also had the opportunity to visit historical sites that hold significance in Nigeria's military history.
Major General Bamidele Alabi, the Commandant AWCN and the Exercise Director, expressed his appreciation for the participants' efforts and encouraged them to apply the educational experiences gained effectively. He also commended the countries visited for their warm reception and support during the tour.
The participants were divided into four teams. Team 1, led by Brigadier General TJ Mackintosh, visited Uganda. Team 2, led by Brigadier General UM Alkali, the Deputy Commandant/Director of Studies AWCN, traveled to Morocco. Teams 3 and 4, led by Brigadier General UG Yusuf and Brigadier General FO Onu, respectively, visited Togo and Algeria.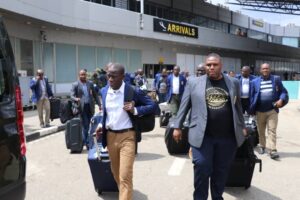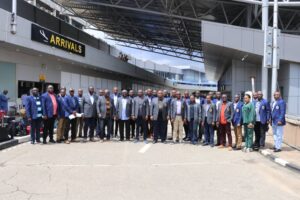 The successful completion of the GSST reflects the commitment of the AWCN to providing comprehensive and enriching educational experiences to its participants. Through these study tours, the participants gain valuable insights into the geopolitical dynamics of the region and the strategic interests of Nigeria. Such initiatives contribute to the overall professional development of the participants and further strengthen the capabilities of the Nigerian Army in safeguarding national assets and infrastructure.