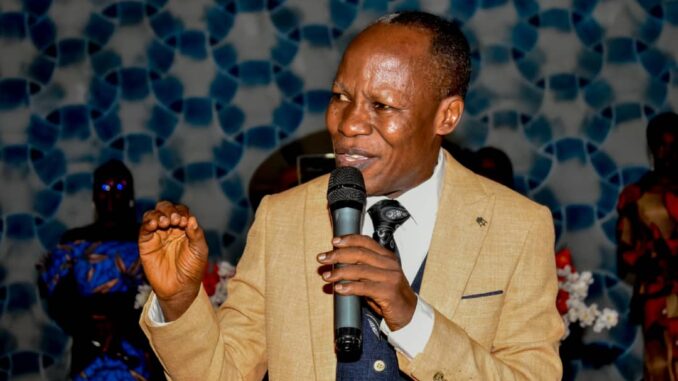 Desirous of a purposeful and result oriented leadership in all spheres of life, Young Minister's Forum of Operation Catch the Fire Ministry, Kafanchan; has organized a Young Christian Leaders Conference to re-ignite the leadership spirit in them.
The program was held in the Church auditorium on Saturday.
In a welcome address, Apostle Emmanuel Egoh Bako, the Senior Pastor, Operation Catch the Fire Ministry, who is passionate about the next generation, said from inception, the Church has been a perfect place leaders emerge and the narrative will not change now, neither thereafter.
Apostle Ego stressed that the Church in particular and the society in general must get it right, that is why according to him, the issues of leadership must be paramount to the Church.
The Cleric said there must be a deliberate attempt to harness the hidden potentials in the younger population to prepare them for the Southern Kaduna of the peoples' dream through empowerment, capacity development and leadership training.
He said that is why the "Joint Hands initiative for Peace and Youth Empowerment" an organization championed by him has made it a burden to reach as many youths as possible to be part of such training.
Pastor Ego Bako said communities and the nation at large depend on the kind of leaders the Church produces and called on all to align with the young leaders God is raising in this season.
Also speaking, Pastor Isaac Anga emphasized that one's effectiveness in leadership is largely dependent on one's strength in service, and urged all to lead with Jesus Christ being the focus to achieve desired results.
He identified commitment to God and people, personal training and development, raising others and mentorship as necessary conditions for quality leadership.
On his part, Pastor Gideon Mutum of the Governor's Assembly Kafanchan who spoke on " Leadership that expands the Kingdom" harped on the need for Christian leaders to have a territory to serve as a base for expansion.
He also underscored the fact that success in Leadership begins with God, followed by one's determination to render selfless service.