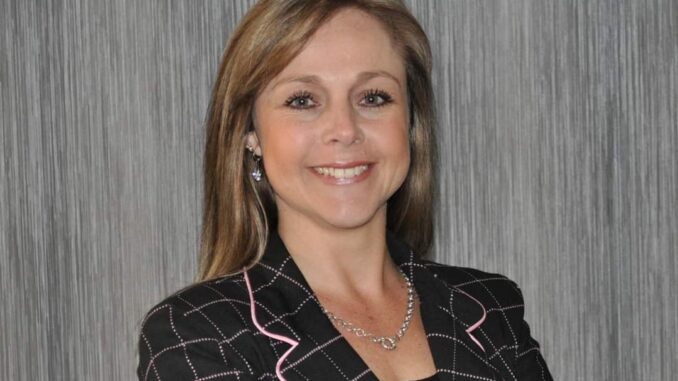 The PRISM Awards stand as Africa's most sought-after accolades in the field of public relations and communications. These annual awards celebrate outstanding campaigns and initiatives that showcase excellence, innovation, and creativity within the industry. A handpicked panel of distinguished judges is carefully chosen each year to evaluate and acknowledge the best-in-class work that pushes the boundaries of PR and strategic communications.
Bonnie Robinson's Contribution As A Judge
Bonnie Robinson, the Acting Head of Content and Director of Content Strategy and Copyediting at APO Group, has been selected as a judge for the 2023 PRISM Awards. This recognition of Robinson's expertise and contributions to the PR and communications field is a testament to her remarkable two-decade-long career and her role as Vice-President of PRISA.
Robinson's wealth of experience in strategic communications, reputation and crisis management, and content strategy adds immense value to the evaluation process. Her inclusion on the panel reflects her industry knowledge and ability to identify exceptional PR campaigns and initiatives.
Embracing Innovation In Public Relations
Robinson expresses her excitement about being a judge for the PRISM Awards once again and her dedication to recognising excellence in public relations throughout Africa. She highlights the importance of creative content and engaging audiences across various channels in building strong relationships and brand rapport.
In today's rapidly evolving world, PR practitioners must stay attuned to global trends. Robinson emphasizes the need for adaptability and aligning PR activities with measurable outcomes, including brand sentiment, organic following and engagement, and converted leads.
The Changing African PR Landscape
The African PR landscape has witnessed significant transformations due to the rapid expansion of digital technology and the increasing influence of social media. Integrated PR campaigns in Africa now leverage digital platforms, online channels, and multimedia content to engage diverse audiences. This includes elements such as social media management, content marketing, influencer partnerships, search engine optimization (SEO), and online reputation management, all driving impactful results for organizations.
Long-Term Effectiveness And Strategic Planning
Robinson emphasizes the long-term effectiveness of PR activities. While initial value and immediate results are crucial, considering the lasting impact and sustained resonance of a campaign with the target audience is equally important. Strategic planning, thoughtful messaging, and ongoing evaluation are key aspects that PR practitioners should prioritize to ensure success.
Mentorship And Collaboration
As a judge, Robinson looks forward to mentoring and collaborating with other judges on the panel. She recognizes the value of diverse perspectives and welcomes the opportunity to learn from both young and veteran talented individuals in the field of PR and communications.
Finalists Announcement
The 26th edition of the PRISM Awards is eagerly anticipated, with the announcement of the finalists scheduled for 28 July 2023. Stay tuned to discover the exceptional campaigns and initiatives that have made their mark in Africa's PR and communications landscape.