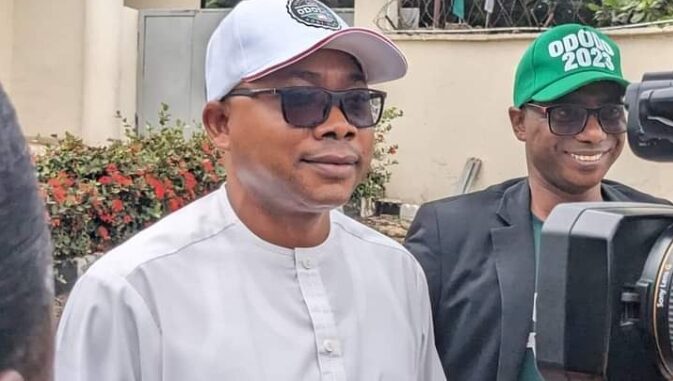 Usman Ododo, the All Progressives Congress (APC) candidate for the November governorship election in Kogi state, expressed unwavering confidence in his victory.
Following his interaction with the Department of State Services (DSS) in Lokoja, he commended the professionalism of the DSS officials during the two-hour session.
The DSS had invited Ododo for questioning based on an opposition-written petition.
He willingly attended the engagement, reaffirming his commitment to a peaceful electoral process.
As a law-abiding citizen, he emphasized the importance of peaceful campaigns and unity among all stakeholders.
Emphasizing his deep connection to Kogi state, Ododo cited his birth, education, and over eight years of service in the state's civil service, where he held the position of Auditor General for local governments.
Through this role, he established close ties with the grassroots, positioning him as a formidable candidate with valuable experience and qualifications.
The APC candidate confidently stated that there is no match for the party in Kogi state.
He highlighted the exceptional achievements of Governor Yahaya Bello in various sectors, from education to agriculture and security.
As a result, Ododo firmly believes that the APC's platform, coupled with his qualifications, makes them the clear choice for the state's progress.
With an unwavering focus on peace, unity, and progress, Usman Ododo and the APC aim to lead Kogi state towards a prosperous future.
As the November 11 election approaches, their vision of a united state, standing tall under the APC banner, resonates powerfully with the people.