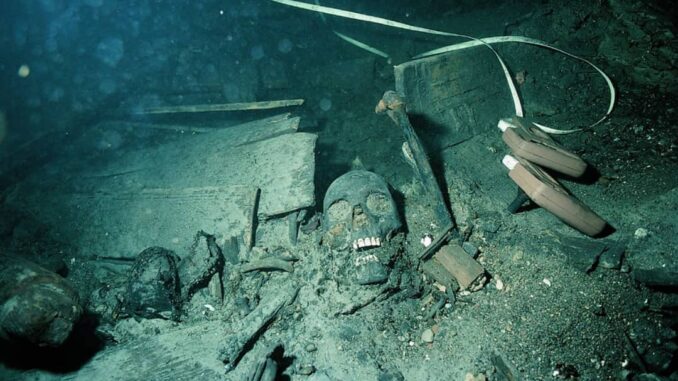 A study of nearly 300 ancient Scandinavian genomes reveals sources of Vikings' genetic ancestry.
Some DNA samples were obtained from human remains in the wreckage of a warship that sank off Sweden in 1676.
The Wall Street Journal is reporting that Bones and teeth of ancient Scandinavians excavated from burials, a sunken warship and the sites of a violent massacre have helped an international group of scientists craft an unprecedented picture of the region's storied Viking culture.
The researchers looked at ancient DNA spanning 2,000 years of Scandinavian history from such remains to piece together a comprehensive look at the movement of peoples into the region during the Viking Age, more than a millennium ago. These genomes are among new means to understand and explore the Vikings's history and legacy.
Source: Wall Street Journal