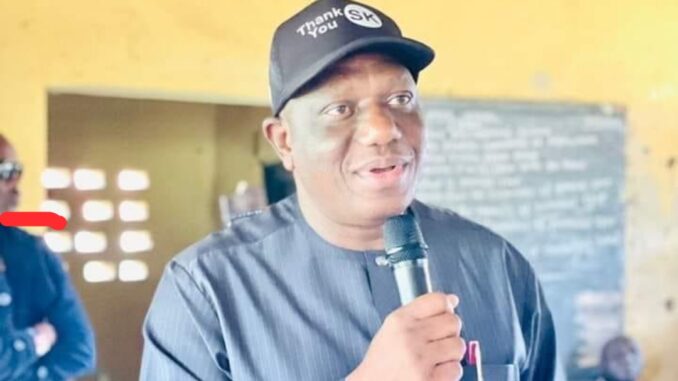 By Stephen Kurah
Dear Distinguish Sen. Sunday Mashal Katung, I write to register my dismay in some of your recent decisions within the few weeks of your legislative assignment at the red chamber.
First, your decision to vote for Sen. Abdul'aziz' Yari during the enauguration of the National Assembly leadership, whom you know clearly that he would not win, given the fact that his party hierarchy endorsed Sen. Godswill Akpabio, a Christian from South South to appease the Christian constituency that felt marginalized of the APC Muslim -muslim ticket, but you went ahead to vote for sen. Yari without consulting your constituents.
Secondly, your recent endorsement of Nasir El-rufai during the ministerials screening, one would have expect that you, been an elected representative/mouthpiece of the people that has suffered, tortured, dehumanized, brutalized and even proscribe your ethnic group on the last day of his eight horrific year's of administration, to at least use that diamond opportunity to fire back, ask some questions and put him on the spot for the world to see, but you went ahead to endorsed him without any resistance or minding the opinion of your constituents, leaving Sen. Karimi Sunday of Kogi west senatorial District to do the job we sent you to.
Note that as an elected representative of the people, every stand you take is assumed to be endorse and approve by your constituents as such, we expect you to always consult properly and carry your constituents along in making some of the decisions that affect our welfare and security.
We did not send you to go and endorse everything they propose. Kaduna south is a district with sound, intelligent and educated people, we know what we want and we have a say in national issues.